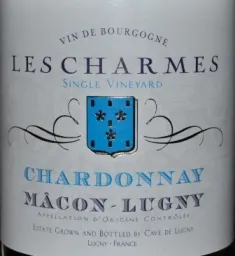 You don't find many white burgundies under $12 and most of them are not as good as this one. Priced at $11.99 at Costco, this is a thoroughly enjoyable expression of Chardonnay that I imagine most white wine fans will enjoy.
Bright and vibrant on the nose, this wine really lets the fruit shine through without all the oak. Flavors of pear, melon, apple dominate into a wine that is light and joyful in the mouth and closes just fine. It's not an overly complex wine at all. Just a simple summer pleaser, and one that Chardonnay and Sauvignon Blanc fans will both find something to like.
CostcoWineBlog.com Rating: 87 Points
Costco item number: 117722
Purchased at Costco in: Atlanta, GA
BONUS Review – Michael also tasted this one, and his (very similar) comments are below:
2012 Macon-Lugny "Les Charmes" Chardonnay
A white burgundy at $11.49 is a good deal. But this isn't your parents' French burgundy. It immediately lets you know that it's going to be different, with its very unFrench-like screw top. It offers that very-French-like lovely, crisp, smooth, lemony, rich chardonnay for which you'd expect to pay over $20. Yet, doesn't have much (if any) oak. And it's got this small hint of fruity sweetness that complements any meal along with a sophisticated dryness that you'd expect from a burgundy. But there's nothing paradoxical about this very food friendly wine. We served it with shrimp one night and tuna the next. It paired beautifully with both. At this price point, you'd be hard-pressed to find a better French table wine that brings both class and character to any charcuterie plate…..or anything else you serve.