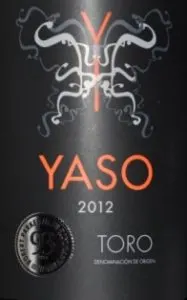 I obviously had to buy this one. 93 point rated from Parker and only $10 at Costco. Plus I'm a huge fan of Toro wines since they generally deliver ridiculous value for the money. And this one follows suit, although I can't go as high as 93 points.
Medium to semi-full dark on the pour, not super thick in appearance, but the flavor is all there. The nose is really pleasant; grassy with a little mint and clove, a bit different which is refreshing. Body is medium to full, and flavors are packaged perfectly – a bit of boisterous blueberry, red licorice, and ripe cherry that comes through more as the wine gets some air. Finishes strong, lasting, sticks to the mouth. A great food wine.
This is a real treat for $10. And I'm excited because I found quite a few reasonably priced Spanish bottles hitting my Costco on my last visit. More on those to come but this wine is great way to get started in this region.
CostcoWineBlog.com Rating: 89 Points
Costco item number: 832106
Purchased at Costco in: Atlanta, GA