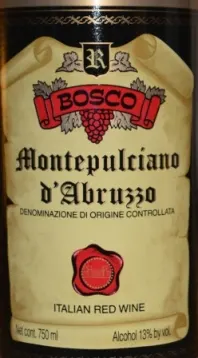 Decent value here (only $8.99 a bottle) in a satisfyingly simple, everyday drinker. There's really nothing to not like, except perhaps a little old world dustiness that may turn off a few drinkers. But I think this a pretty interesting wine for the money, and a good example of what you can get in this region for less than $10.
The wine starts as I said a bit old world on the nose, a little dusty/library book, but I always find that to bring a little character. In the mouth, this wine is pretty one dimensional, not a lot to think about, nice red fruit flavor, spicy cherry, maybe even a little sour note; finish is dry and quick.
This is really a wine meant for your mid-week meals when you want a nice complement without breaking the bank. But don't buy with any grand ambitions of having found too much of a hidden gem. It's a nice drinker for $9.
CostcoWineBlog.com Rating: 86 Points
Costco item number: 171929
Purchased at Costco in: Atlanta, GA