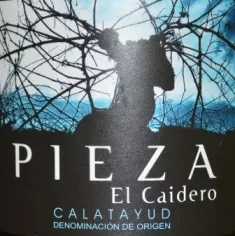 After just wrapping up my review of the 2008 Odipus Old Vines Grenache, which I found to be outstanding for only $8.49, here's another gem from Spain priced just a few dollars more at $11.99. I remain convinced that some of the best white wine and red wine values right now can be found from Spain. You just have to venture a little off the beaten path to find them.
This wine consists of two lesser known varietals; the make up is 96% Aragon and 4% Garnacha Roja. The result is a big, strong red wine, similar in body and structure to a good bottle of Tempranillo. It pours a deep inky red with a nose of earth, spice and leather aromas. In the mouth, it's a full bodied wine with flavors of dark fruit, blueberry, white pepper and black licorice. Toward the finish the wine is dry and sticky in the mouth. Really a superb package here for under $12.
When in doubt go with Spain regardless of your budget. You almost can't go wrong, and these last two Costco bottles are the perfect examples.
CostcoWineBlog.com Rating: 91 Points
Costco item number: 811861