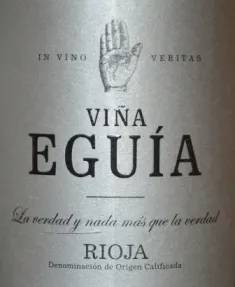 The 2007 vintage of this wine was an absolute standout when I reviewed it two years ago. For $10, it may have been the best inexpensive red wine I found at Costco during the whole year. I was really excited to see it back in stores now, in the 2009 vintage, and it was even $2 cheaper this time at only $7.99.
This current vintage follows suit to a large degree but I found the flavor a little more muted and reserved than I remember the 2007 vintage being (I wish I still had one of those to compare with). That's not to say this isn't a good wine. I believe it is, and it is a heck of a bargain for the price point.
The nose really hints at great things to come; smells like a more expensive Spanish red, floral with some earth and spice. The wine poured a little clearer than I was expecting yet it felt pretty big in the mouth. The flavor comes through brilliantly. Tons of red fruit, cherry, strawberry, a little cherry Nibs candy flavor as the wine settles in the mouth. Finishes really nice, long and deep like few bottles under $10 do.
Overall, maybe my expectations were a bit high. The wine does feel just a tad watered down to me. But at this price I can't complain too much. It's a great buy for the money, just not as strong as year's past in my opinion. I know this wine is a reader favorite, and seems to be available at Costcos nationwide. Let me know what you think.
CostcoWineBlog.com Rating: 88 Points (down from 90 points in 2007 vintage)
Costco item number: 641243