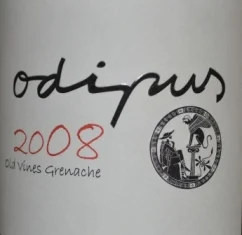 Here's a stunner for only $8.49. This might be one of the best value priced wines I've seen at Costco this year. The bottle is affixed with a big red band on the top to show off its 91 point Parker score, and in this case I think Parker was right on the money.
Smells and tastes at first like a Pinot Noir, and a younger one at that. But where this wine really excels is when it has a chance to open up mid-palate and to the finish. There's a lot going on here for a wine that is only $8.49.
That depth is partially hidden by an appearance that is a light, see through red. Once this wine gets going that young ripe fruit grips your taste buds, and with some nice acidity, this wine really takes hold. Flavors are more dark fruit and blueberry with hints of leather on the finish. The finish here is superb and completely memorable for an inexpensive Grenache.
I don't think I've ever had anything quite like this for under $9. A nice change of pace and a good light red for summertime drinking.
CostcoWineBlog.com Rating: 90 Points
Costco item number: 865292