Here's a solid Costco wine find for all you Champagne fans out there. The discounted price until 11/21 is only $20.99, which is $6 off a regular price of $26.99. That puts this right in the same territory as the $20 Kirkland Champagne that we love so much.
Online the retail price of this Sophie Baron bottle is around $34.99 so this is one you might want to stock up on at this very favorable discounted Costco price.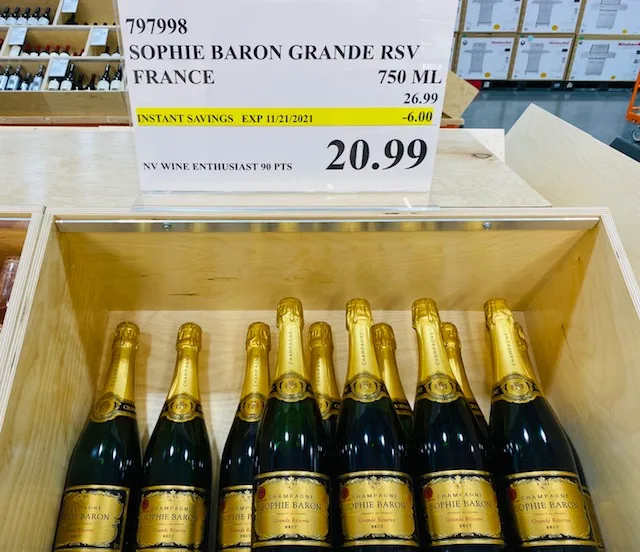 It is also a highly rated Champagne, pulling down ratings between 91-93 from most of the major wine critics. The blend is 30% Chardonnay, 60% Meunier and 10% Pinot Noir.
In the glass, the wine pours a medium gold with a hint of amber; gentle effervescence; flavors of citrus, green apple and pineapple with a little vanilla and almond; toasty finish, just pleasant all around.
This is a tasty Champagne and one that we will go 88 points on. We still feel the Kirkland Champagne for $20 edges this one out a tad, but this is still a fun alternative to try.
Plus, this is a great choice for holiday parties or gifts where you don't want people to make judgements about bringing a Kirkland branded bottle. Although if they knew wine they would know how good that Kirkland Champagne really is.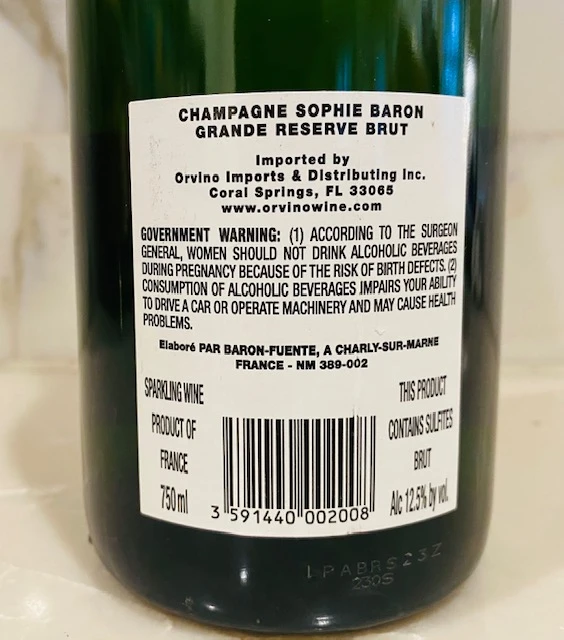 Overall, this Sophie Baron bottle is a nice value buy among French Champagne, which is something you don't find all that often.
CostcoWineBlog.com Rating: 88 points
Costco item number: 797998
Purchased at Costco in: Dallas, GA
Alc. 12.5%