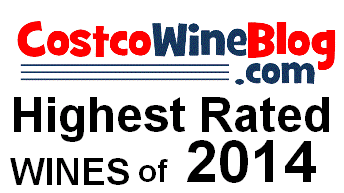 At the end of every year we look back at the previous 12 months of reviews and assemble a list of the highest rated wines we enjoyed from Costco.
But first let's take a quick look back at 2014, which was another big year for the site. We moved to a new hosting platform and responsive design over the summer, an update that was long overdue. We also added Michael as a contributor, and because Michael is located in San Diego, he often has the chance to explore and review different Costco wines than I do in the Atlanta area.
In terms of special content, we wrote a feature on obtaining free wooden wine boxes from Costco that was a big hit with readers, as well as a story on how to easily remove wine labels. We also published a new book in our "Decoding Wine Series" entitled Decoding Italian Wine: A Beginner's Guide to Enjoying the Grapes, Regions, Practices and Culture of the "Land of Wine."
I want to thank everyone for reading and supporting the site. Now let's look at our Best of 2014 wine list. Keep in mind many of these bottles may be difficult to find at your Costco. They may have sold through several months ago. But we shop at Costco because we love the hunt. Let us know what you find, and of course, what you think.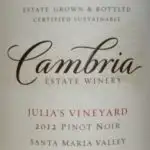 2012 Cambria Julia's Vineyard Pinot Noir
Consistently a great go-to Pinot. It's a pinot for fans of bigger reds because it has robust flavor with the lighter Pinot body, perfect for all types of food pairings. A lovely wine for under $20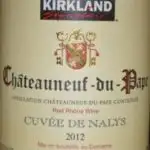 2012 Kirkland Signature Chateauneuf du Pape
A Costco staple that varies year to year, but we found the 2012 to be a standout. You can't even find any other Chateauneuf wines priced around $20, so this one is a steal.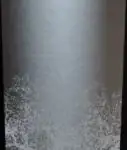 This bottle was $12 and just hit me right on every accord. Reviewed in Jan, so might be hard to find, but this was the first of many awesome Spanish bottles Costco offered in 2014.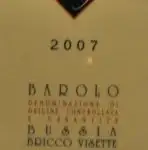 2007 Attilio Ghisolfi Bussia Barolo
You could argue that sure at $60 this bottle better be good. But it is way beyond good, and tastes like a wine that costs twice as much. So take $60 and X2. Amazing wine from start to finish. Aging nicely, with plenty of room to run. If you want a big hearty special red wine, look no further.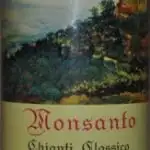 2010 Castello di Monsanto Chianti Classico Riserva
As I said in my review, if you have $20 to spend at Costco, this is what I would look for. This is a perfect Chianti that really exceeded my expectations. I have two I hid in my cellar because I think they will be fun to find in a year or two. This is an excellent choice.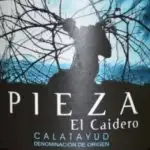 2008 Pieza El Caidero Calatayud
Another Spanish gem for under $12 that needed to be called out. It's a bit different featuring two lesser known varietals (96% Aragon and 4% Garnacha Roja).
Some years we will choose a Wine of the Year, however this year there is a wine that I want nominate as the "Reader's Choice." I love the interaction we have with our readers around the wines we review, and this bottle got rave reviews all over Twitter and Facebook. It seemed like it was widely available in Costco stores nationwide, and I've seen it in my Costco this week even. So you can buy it. Perhaps the best part is that the wine only costs $10.
And that wine is…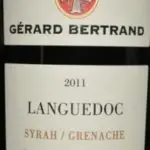 2011 Gerard Bertrand Syrah-Grenache Languedoc
$10 and a unanimous home run wine from everyone that tastes it. This is why you shop at Costco. Stock up for the holidays.
Thanks again to everyone who visits this site regularly. Have a great holiday.
– Andrew, Editor