This bottle was first recommended by a reader who seems to always turn up good wine values, especially those from Europe. And we also heard about the limited time Costco discount that brings the price of the bottle down to $6.99.
This limited time $5 off the standard $11.99 price tag ends August 8th, so you've got a couple weeks to see if it shows up in your local Costco. And we hope it does, as it turned out to be a tasty little treat.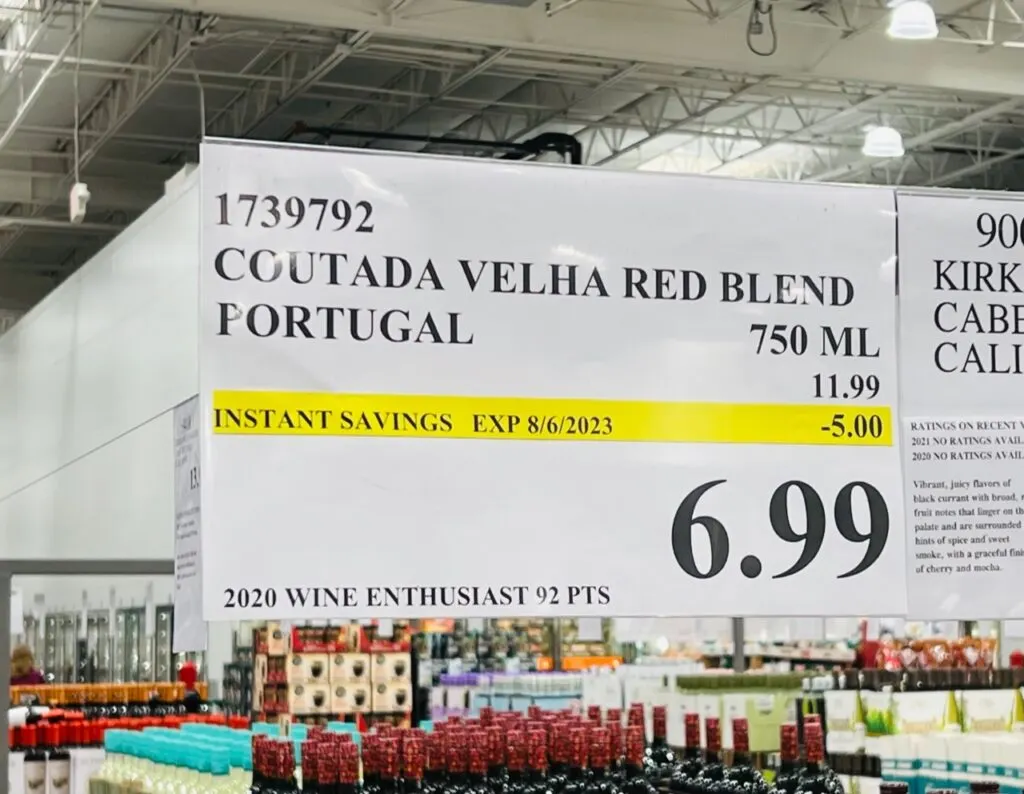 The blend here is 30% Aragonez (or Tempranillo), 30% Trincadeira, 30% Syrah and 10% Cabernet Sauvignon. And as the Costco placard indicates, it received a huge 92 points from Wine Enthusiast.
In the glass the wine is a medium to dark purple with an aromatic nose; good red and dark fruit flavor contrast; some cherry, blackberry and plum; peppery spice in the finish that is slightly sweet.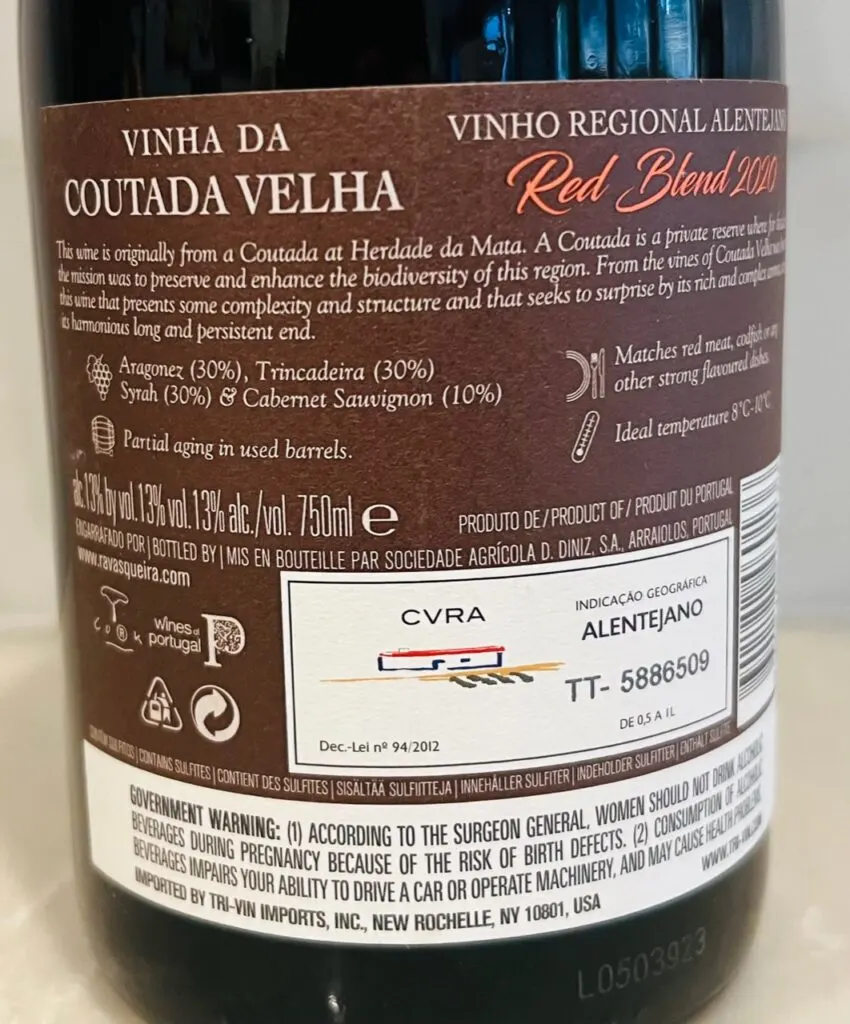 We love Portuguese wines and this is another example why the value from this region is hard to duplicate. This wine is perfect for a summer BBQ, hanging with friends, or just popping on the table mid week. A heck of a buy at this discounted price, and a good buy even without the discount.
CostcoWineBlog.com Rating: 88 points
Costco item number: 1739792
Purchased at Costco in: Atlanta, GA (Kennesaw)
Alc. 13%