Here's something a little different that popped up, and we're glad we were able to taste it, because it's a wine that you hear about occasionally, but perhaps not enough.
This is an icewine from Canada, that is aroma and flavor packed, big in the mouth, sweet in the finish, perfect for a night cap or with dessert, or to be the dessert itself.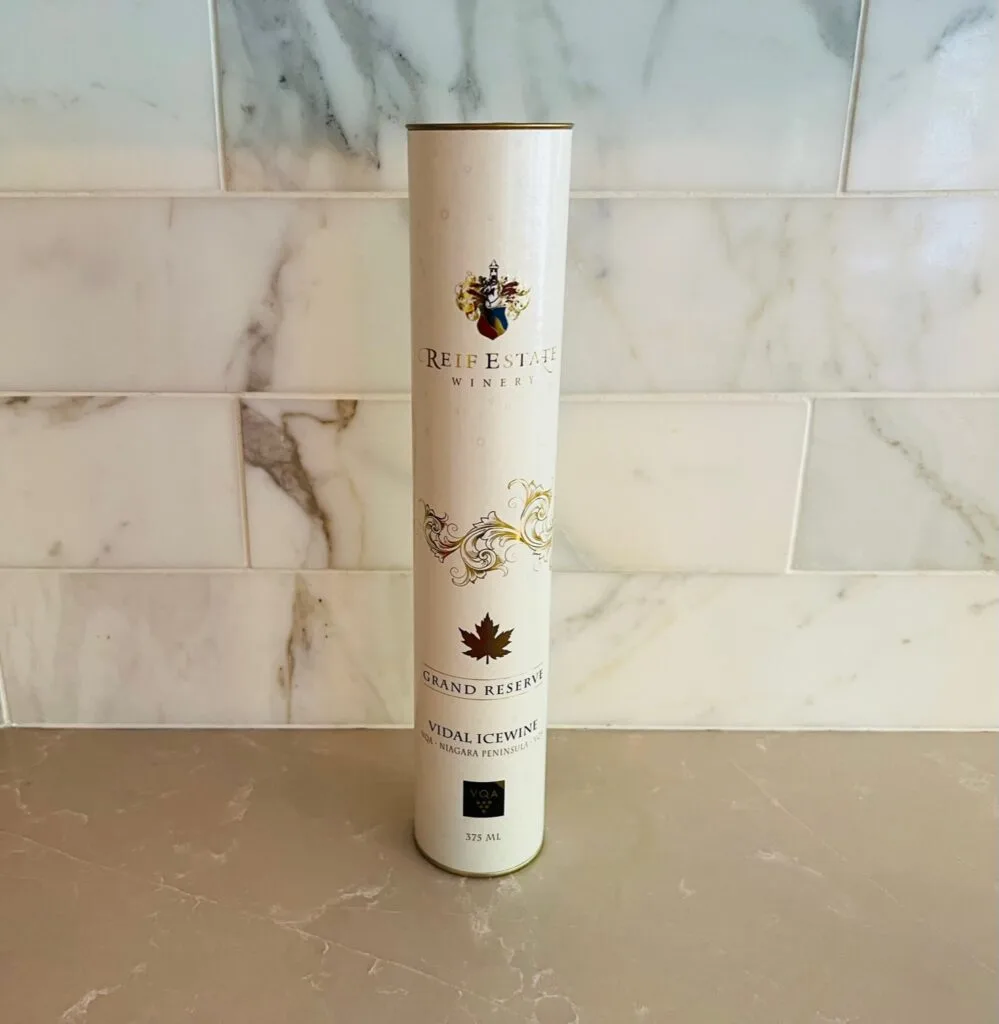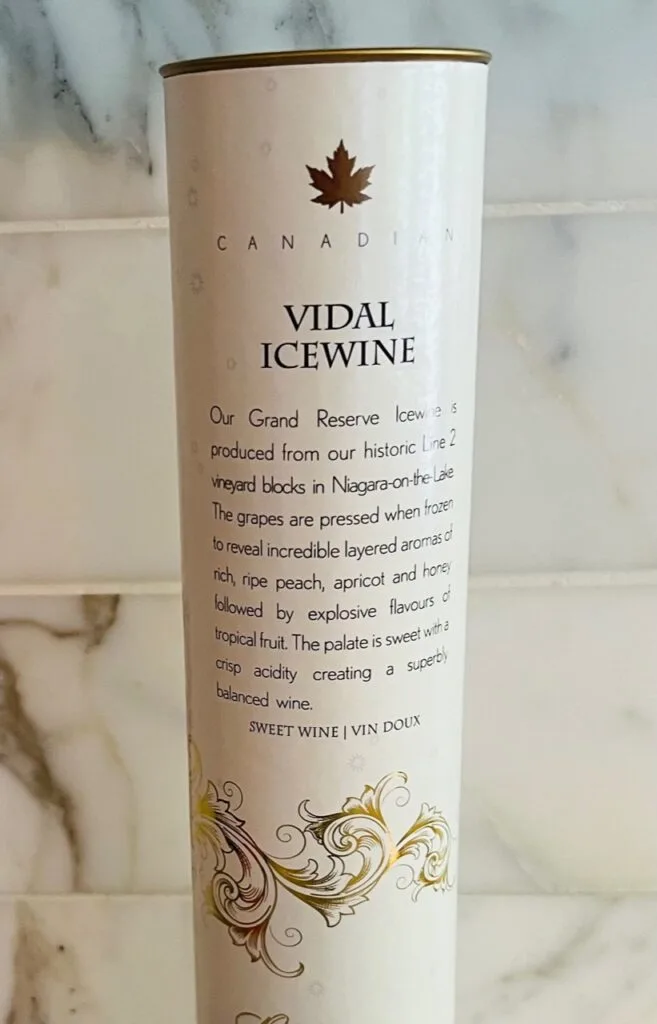 It starts with a beautiful presentation of a tall, thin 375ml bottle in the long tube. Costco's price is $29.99, but online you'll see it selling for anywhere between $50-$80, so quite the discount at Costco.
The wine is made from 100% Vidal which is a hardy hybrid grape produced from the Ugni Blanc variety. Icewine is made with frozen grapes, picked from the vine, yielding small amounts of juice, so it takes a lot of grapes to make each bottle; hence why they can get a little pricey.
In the glass the wine is a deep golden in color which you can see in the photos. Huge aromas jumping out of the glass, peach and mango.
In the mouth is tropical fruit, more peach and apricot with some caramel and honey notes towards the finish. Sweet but not too overly so.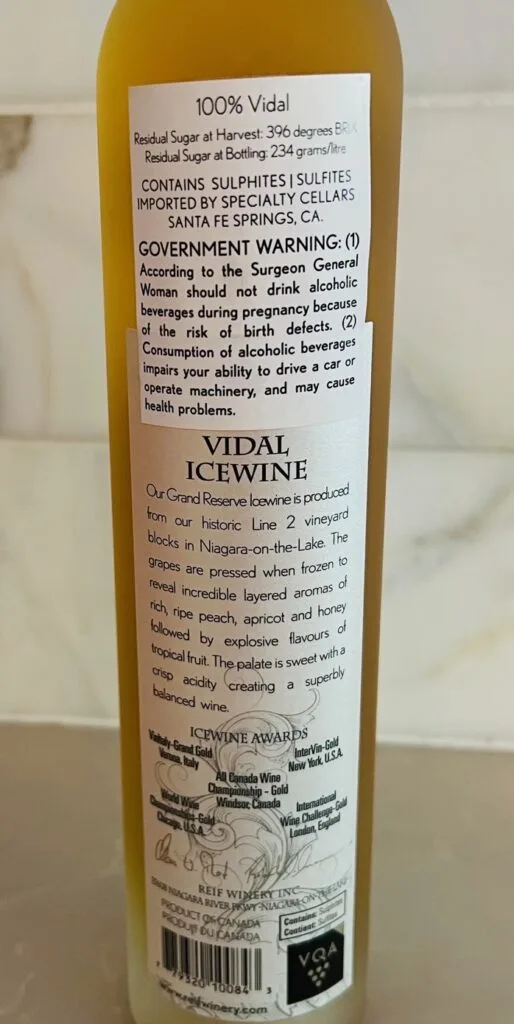 Served chilled after a meal, this wine was delicious, and would be a replacement dessert for us any day of the week. Also pairing with cheesecake or soft cheese would be amazing.
It's difficult for us to rate a wine like this on the standard point scale as we don't have a huge context for the world of icewines. So we'll give it a thumbs up, and look forward to rotating in more of these icewines wines when we're looking for something on the sweet side.
Costco item number: 751167
Alc. 10%
This wine was received as a sample for the purpose of writing this review. All reviews are written at the discretion of the individual reviewer. Opinions of the reviewer do not necessarily reflect those of CostcoWineBlog.com as a whole, and reviewers are not paid for their reviews by wineries or their affiliated distributors. We at CostcoWineBlog.com believe that wine preferences and opinions are often subjective and highly individualistic. Our scores are based on our individual perception of a wine and how well it reflects the area in which the grapes are grown, the expression of the grapes, and also the quality of the finished product. We remind readers that we are 100% independent of Costco Wholesale Corporation, and are simply of a group of Costco wine fans looking to try new wines and share our favorites with this community.