Ok, this one is straight up a personal pick. There's lots of words in the title above but the key ones are "Costieres-de-Nimes." This is a great area of Rhone that is frequently overlooked, and I was pumped to see one of these bottles hit Costco stores, potentially for the first time that we've ever seen.
Costieres-de-Nimes is best known for its red and rose wines, although a tiny amount of white wine is also produced there. The red varietals are primarily Grenache, Syrah, and Mourvedre, which you would expect from a Rhone wine. This bottle is 60% Syrah and 40% Grenache.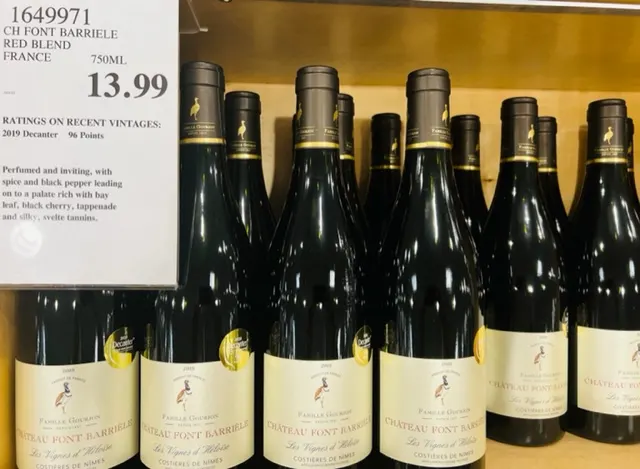 Costco's price on this bottle was $13.99, which is fair for such a tasty wine, but users on Vivino reported an average purchase price of $12.99. So perhaps Costco is a little high on this one.
But that's ok, it's still a solid buy for Rhone fans, and others interested in trying what might be a new region for them. Note also on the placard that Decanter gave this wine 96 points, which is pretty wild and clearly really high, but a nice accolade nonetheless.
The wine pours a medium purple with dark fruit, spice and earth on the nose; it is medium plus in body with good acidity, finishes dry; flavors are a nice contrast of red and dark fruit led by black cherry, raspberry and blackberry; some dark chocolate and herbal notes closer to the finish.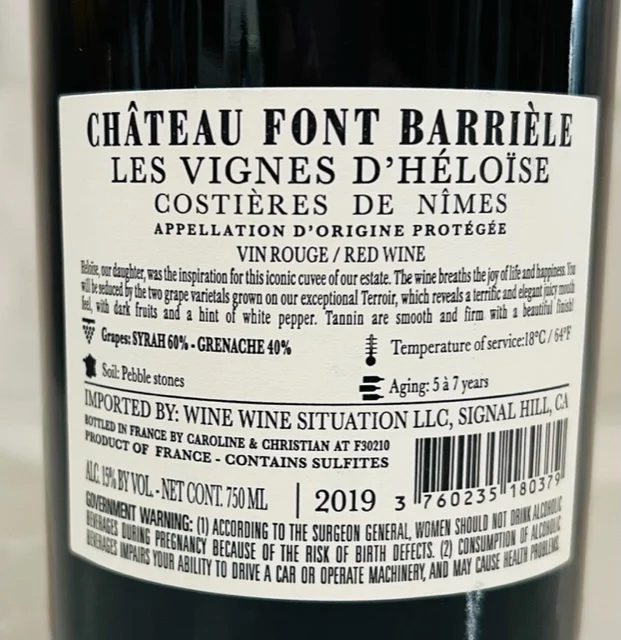 This is a nice presentation of the varietals, and a solid Rhone wine. Whether you've had wines from Costieres-de-Nimes before or this is your first one, this is a reminder not to forget about exploring this great region on your wine journey. Kudos to Costco for bringing this one in.
CostcoWineBlog.com Rating: 88 points
Costco item number: 1649971
Alc 15%