We buy and review almost every Ribera del Duero bottle we find at Costco, as it's a favorite in our household, and usually delivers a nice wine for the money.
This bottle is a perfect example. Coming in at $15.99, it was a bottle we've never seen before, and the info was missing from the Costco placard; we were intrigued.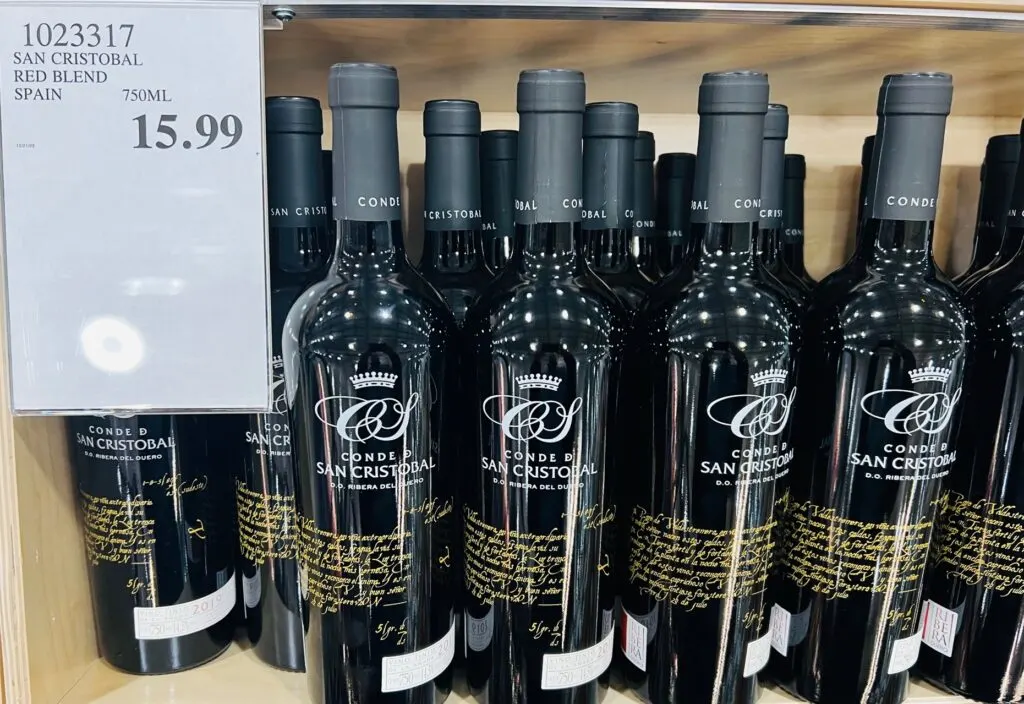 The wine is 100% Tinta Fina, which is an alternative name for Tempranillo which you would expect in a bottle from this region.
There wasn't a lot of information online about this wine so we didn't see any other critic ratings for it. One website is selling the 2016 vintage of the wine for $40, so Costco's price might be really low. Regardless, it's a great buy, especially for fans of this region.
In the glass, the wine is a medium ruby with an expressive nose; lots of dark fruit flavor, grippy tannins, full bodied; dry throughout with some oak in the finish. Well assembled and a very nice wine for under $20.
Spain is just a mecca for quality wine at really good prices. This bottle is a case in point, and just adds to the reasons we love this area so much.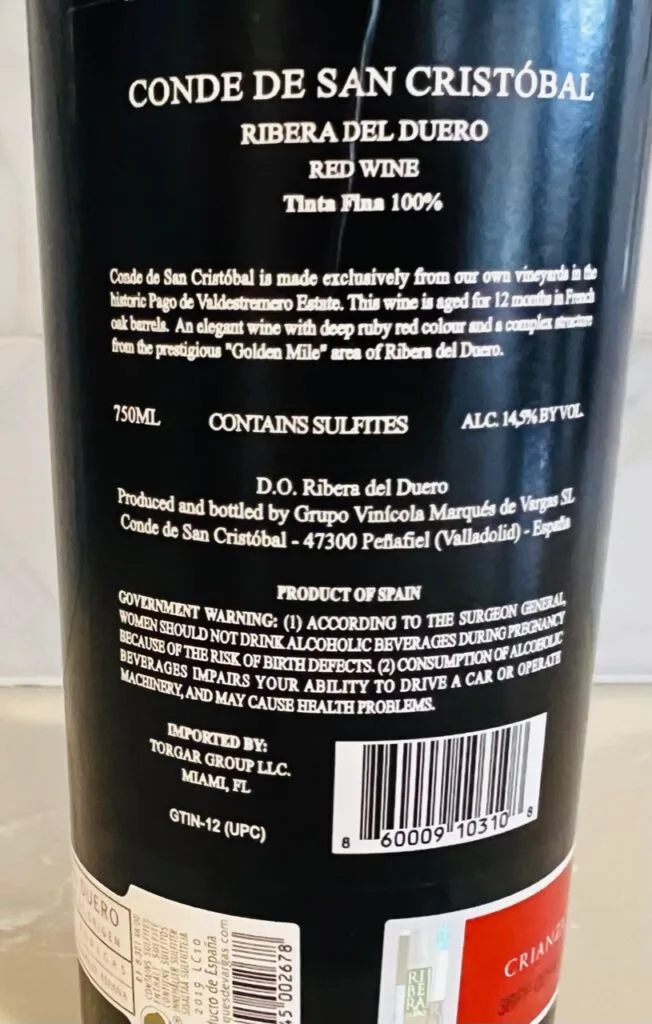 We love it so much in fact that we wrote a whole book about it, Decoding Spanish Wine, that covers all the main regions, like Ribera del Duero, along with all the Spanish grape varietals you need to know. Check it out if you haven't yet. Cheers.
CostcoWineBlog.com Rating: 90 points
Costco item number: 1023317
Purchased at Costco in: Atlanta, GA (Kennesaw)
Alc. 14.5%