It seems like the prices keep creeping up on Albarino as word gets out about how good they are. I put Gruner Veltliner in that same bucket. You used to see them under $15, and now that's quite rare, and most are closer to $20. Except at Costco.
This is exactly the kind of white wine we're on the look out for at Costco: something a little different than the usual Chardonnay/SB players, crisp and enjoyable with nearly all cuisine, and a white that tastes as great during the colder months as it does during the summer.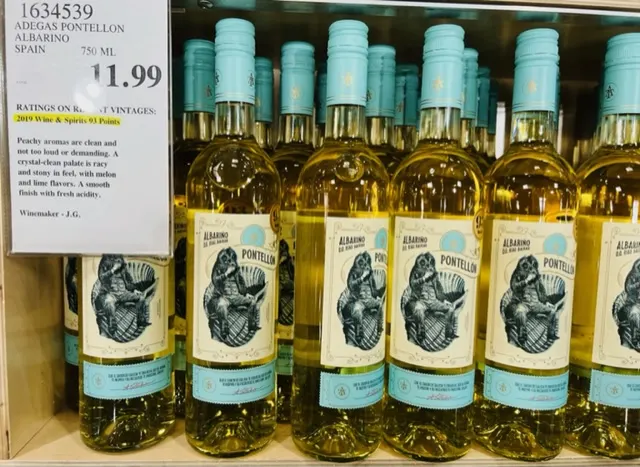 And the price was right too at $11.99, which is pretty hard to match with any other Albarino nowadays. Costco should buy a massive lot of this wine and brand this as a future Kirkland Signature Albarino. We'd love to see that.
The wine is $16 at Total Wine and that looks to be about the best price online. It received 90 points from Wine Enthusiast who lists a retail price of $27. And it also received 93 points from Wine & Spirits. So we're not alone in finding this one interesting.
The wine pours a pale to medium yellow with aromas of citrus fruit and a little butterscotch; it is medium in body, super crisp with balanced acidity; flavors of green apple, apricot, and white peach; finishes really nice. This is just a solid package all around and the price is amazing.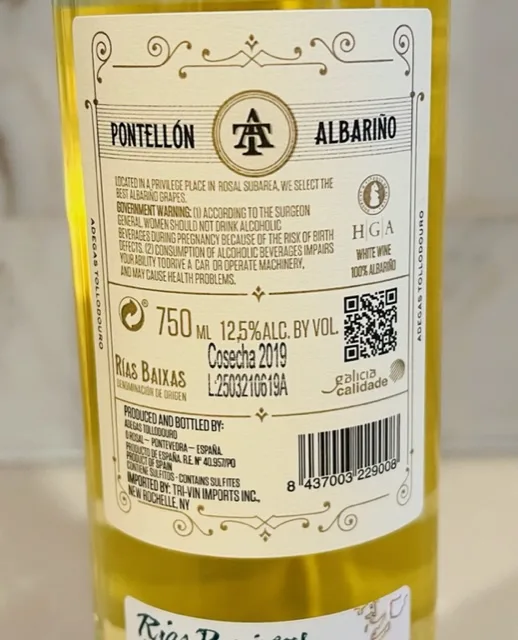 I'd stock up on this one if you like Albarino or if it sounds up your alley after reading this; it drinks better than many of the others we've found at Costco and elsewhere. We're going 90 points and will be adding the wine to our Top Picks list.
CostcoWineBlog.com Rating: 90 points (a Costco Wine Top Pick)
Costco item number: 1634539
Purchased at Costco in: Atlanta, GA (Kennesaw)
Alc. 12.5%