There's always a nice selection of Chardonnay at Costco this time of year, at least in stores near us, and the styles can vary widely between them.
We enjoy a more balanced Chardonnay in the Chablis spirit, clean fruit, milder on the oak and butter. It's really hard to tell what you're getting from just the label and just the Costco placard, so hopefully our tasting notes help you determine if it's one that you will like.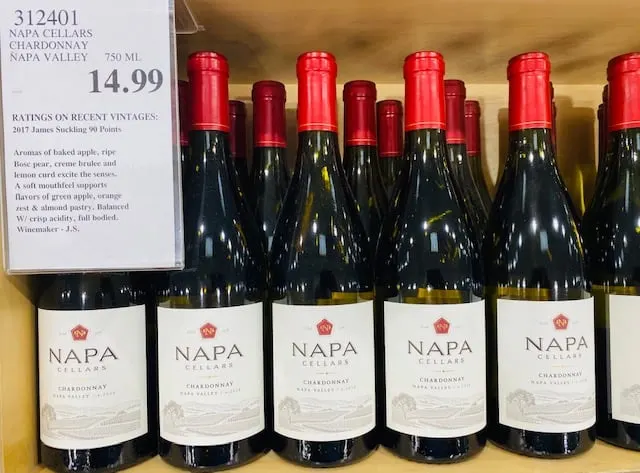 If you're a huge Chardonnay fan, I'd encourage you to browse through our Chardonnay section as many of these bottles are still at Costco, albeit in a later vintage; but stylistically they're likely similar.
There was no reason in particular that we chose this wine other than the fact that we've never tasted it before, the price seemed reasonable and readers have been asking for some more white wine reviews from us.
After a little research later it was clear the wine had received consistent 90 point scores from many critics across multiple vintages. Costco's price was $14.99 which is great considering retail appears to be around $20.
On the pour this wine is medium to deep gold with a bit of butterscotch and orange peel on the nose; it is medium in body with nice green apple and pear flavor; just slightly creamy, a little vanilla in the finish and light oak.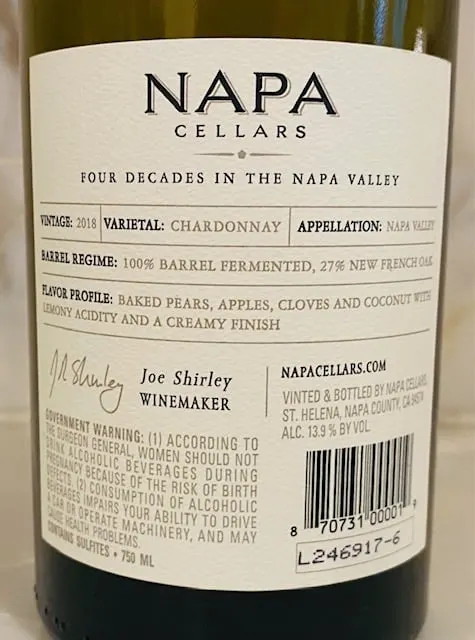 Very much our style of Chardonnay, nicely balancing all the elements and leaning towards the clean side. I'm a big fan. One of our other favorites is the Foxglove Chardonnay, and if you've enjoyed that bottle I'd imagine this would also be up your alley.
CostcoWineBlog.com Rating: 89 points
Costco item number: 312401
Purchased at Costco in: Atlanta, GA (Kennesaw)
Alc. 13.9%