I bumped into this super inexpensive Bordeaux Superieur in the cheap seats (aisles of wine, not the wooden bins) and pulled the trigger right away so I could report back if this was worth buying. I love finding these affordable Bordeaux at Costco to try.
The wine earned 90 points from Wine Enthusiast as indicated on the placard below and Costco's price was only $6.99, making this an easy choice to stock up on if it's good. And it turned out to be pretty good.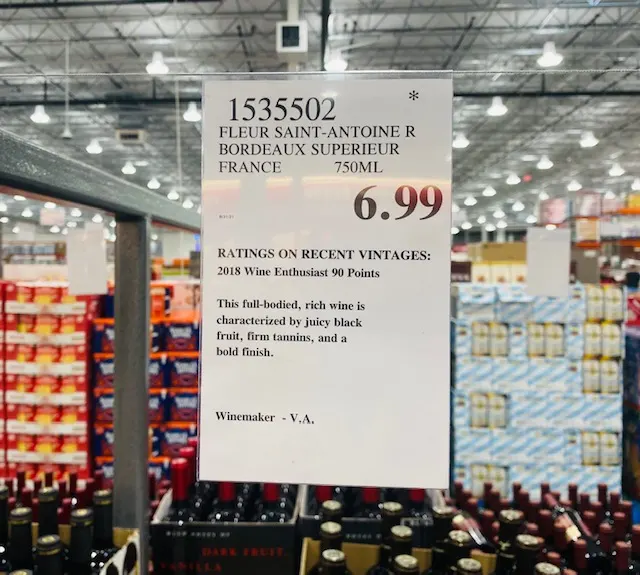 The wine pours a deep ruby in the glass with classic barnyard Bordeaux aromas on the nose. A bit on the light side but pleasant and very drinkable.
The wine is medium plus in body, earthy with flavors of red and dark fruit, cherry, plum and pomegranate. Acidic, dry finish. Kind of a baby Bordeaux but one that I could get into. Perfect for mid week dinners when you want to pair a meal with a little red wine but don't want to break the bank.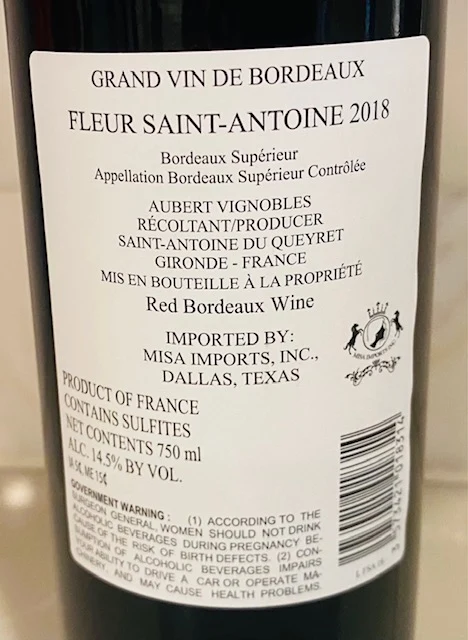 I'd say this is a nice buy for only $6.99 and I would absolutely pick this wine over the Kirkland Bordeaux Superieur equivalent that costs $1 more.
CostcoWineBlog.com Rating: 87 points
Costco item number: 1535502
Purchased at Costco in: Dallas, GA (Atlanta)
Alc. 14.5%