I cannot recall coming across a South African wine in Costco prior to this one from Boschendal. I have definitely been asked if Costco carries South African wine, likely because most wine lovers know that some really excellent juice comes from this country. Needless to say, I was excited when I saw this.
Some of you are probably thinking, "isn't rose' season over already?", and to you I reply: Thanksgiving. A second answer would be that rose' season is never over. Both are correct responses.
Dry rose' is a fantastic food pairing, versatile in that it goes well with a variety of appetizers as well as main dishes. I believe that rose' season is never over because people who like rose' typically drink it year-round. I am one of those Sauvignon-Blanc-in-spring, Zinfandel-in-winter-type wine drinkers, but I will accept a glass of dry rose' in sun or snow.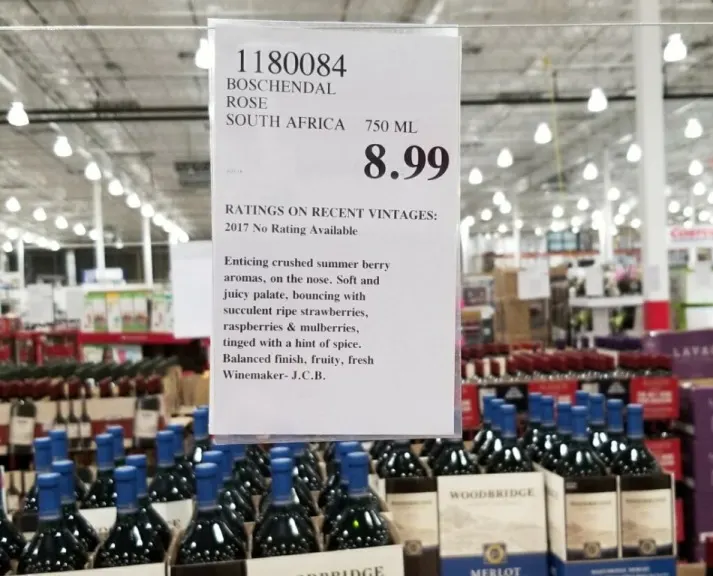 "The Rose Garden" comes in an attractive screw-cap bottle adorned with a salmon-colored rose that matches the color of the wine. Placed side-by-side with a Provence' rose', one would not be able to tell the two apart. You can almost assume that a wine this color will have significant floral and mineral qualities.
I really like this wine. It's refreshing and extremely well-balanced. The tech sheet from the website describes it as being a "classic blend of red wine varieties, which consists predominantly of Merlot and Pinotage."
I got a lot of peach on the nose while the palate was a trifecta of being smooth, soft, and clean. That's unusual for a wine at this price. I would be willing to bet that it could hold its own in a blind tasting against the likes of mainstream darling, Whispering Angel ($20).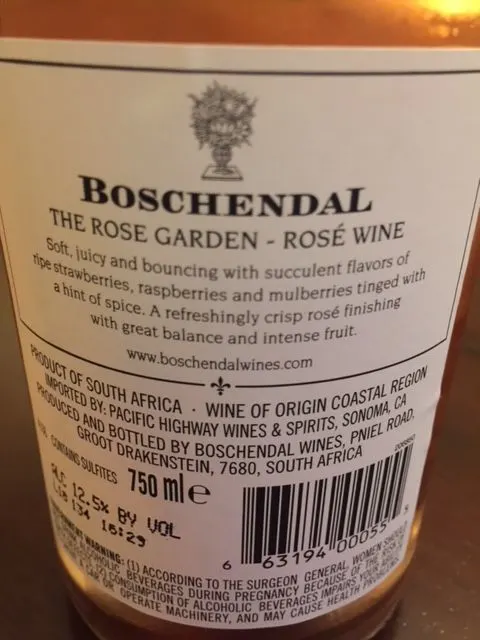 I will definitely be picking up another bottle or three of this to have around over the holidays or for one last hoorah on the lake before the weather gets cold. The twist cap makes it a convenient beverage of choice. The $8.99 price tag is friendly enough for any occasion, really, including the average Tuesday afternoon.
While there are some occasions, such as the deep pink wines of Bandol, rose' doesn't age well. Another general wine rule of thumb is that any wine in a screwcap isn't meant to be cellared for the long haul (again, there are certainly exceptions).
What I'm getting at is that I wouldn't recommend buying a case of this unless you plan to drink it by next Summer. Roses tend to gain flab and loose fruit as they age.
CostcoWineBlog.com Rating: 91 Points
Alcohol: 12.5%
Costco Item Number: 1180084
Purchased in Buford, GA
Share your opinion and see what others have to say about this and other wines we review in the Costco Wine Blog Forums.