I was happy to run into this Zolo Chardonnay from Mendoza at my Costco after hearing high praise for the wine from readers. At $7.99 the price was sure right, and as it turned out, the wine was amazing too.
When Chardonnay is unoaked like this, it really lets the fruit shine through, and that's exactly what we have here. This is the opposite side of the spectrum from the big, buttery and woody Chardonnays you still seem to find a lot of. To that extent, it's definitely a Chardonnay for white wine fans who don't think they like Chardonnay.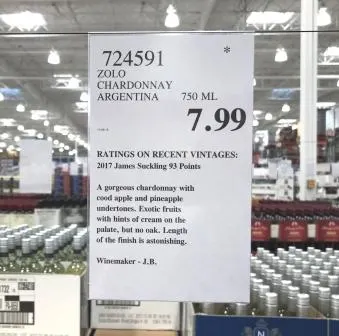 The wine pours a light golden yellow; the citrus fruit is pervasive right on the nose; I get a lot of apricot, apple, pineapple flavor; nice mouthfeel, medium bodied and refreshing; the citrus fruit digs in through the finish with a touch of cream and vanilla to round things out.
It's hard to believe the price tag here, since from start to finish this is a really delicious wine. I only wish we had discovered this one earlier during the summer months as it would be the perfect wine for sitting on the beach or hanging poolside.
If you can find it, I imagine you could stock up for next summer, if they don't get consumed before then.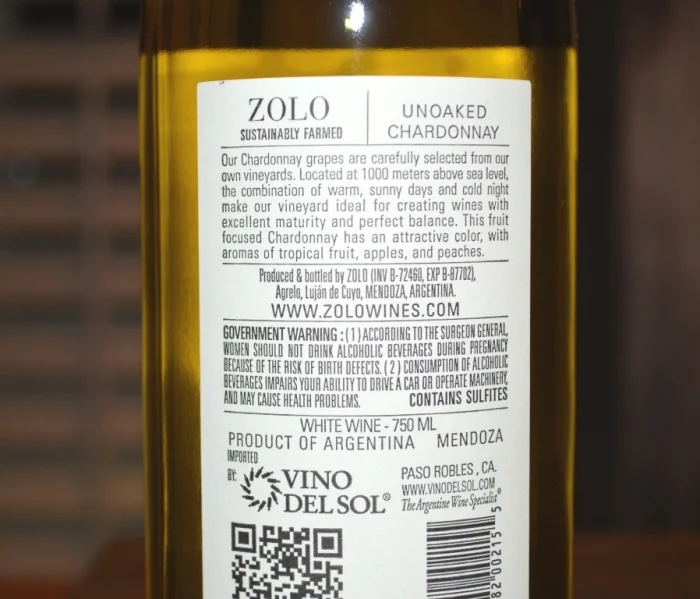 This is not your typical Chardonnay; it almost shares more traits with some Sauvignon Blancs or an Albarino to a degree. And it's worth mentioning that James Suckling went 93 points on this wine which is obviously really high, and higher than I'll go, but it speaks to the caliber of what we have in the bottle here.
I'll be adding this wine to our Top Picks list, given it's incredible price to quality ratio.
Let us know what you think in the comments below or in the Costco Wine Forums. We love hearing from readers, so don't hold back. It's hearing from you that helps us find wines like this that we can in turn share with the entire community.
CostcoWineBlog.com Rating: 89 points (a CostcoWineBlog Recommended Wine)
Costco item number: 724591
Purchased at Costco in: Atlanta, GA
Alc. 13.5%