Louis Latour is a powerhouse in Burgundy wine, and this is an interesting offering from them because it is actually grown outside the confines of Burgundy.
It's a little tricky to navigate on the label, and the last time we reviewed this wine, a reader popped in with some good info. This wine is actually from Coteaux du Verdon, in the Var IGP. This is in southern France along the Mediterranean coast by Provence.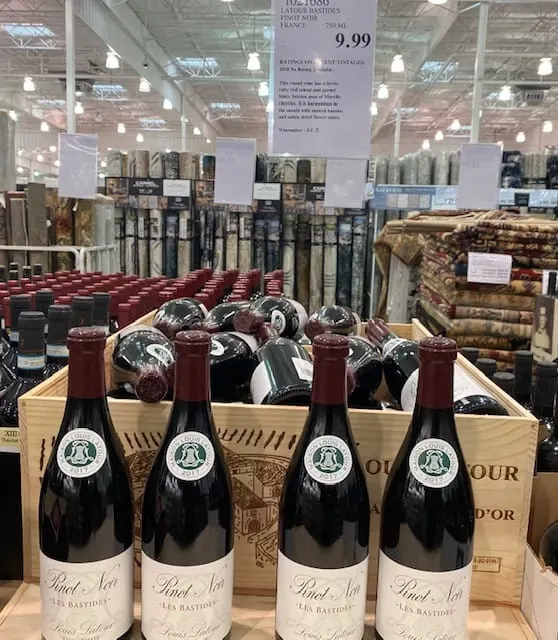 The area is actually well known for its Provence rosé varietals like Grenache, Carignan and Cinsaut as well as whites to include Vermentino and Viognier.
But really what we're getting here is some pretty good juice, handled by a top notch producer and at a really fair Costco price ($9.99). For good, drinkable, everyday Pinot Noir, there's not a lot to find in this price range, but we felt this one held up pretty good.
It pours a nice pale ruby in the glass and has a floral nose with red fruit aroma; the wine is medium in body with cherry cola and strawberry flavor rounded out with some pepper and spice; rather basic and easy going but pleasant throughout.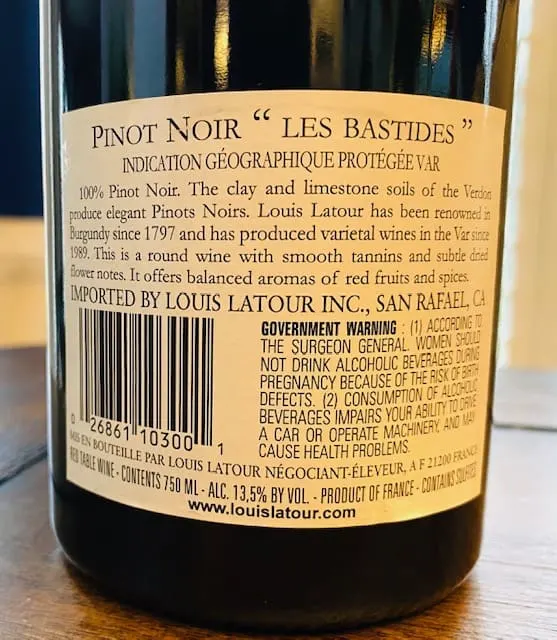 I think this is just what it's intended to be: a simple, inexpensive Pinot Noir to pop on the table with a meal on a Tuesday. Nothing special, but also nothing too shabby.
CostcoWineBlog.com Rating: 87 points
Costco item number: 1021686
Purchased at Costco in: Atlanta, GA (Perimeter)
Alc. 13.5%