I apologize we didn't find this one and get it out earlier. Here's a really nice Costco price on what turned out to be a fantastic wine.
The only issue is that the limited time $6 discount runs out tomorrow. Costco's standard price of $14.99 is already pretty amazing for this bottle.
A quick search brings the wine up on Wine Enthusiast with a 90 point score, and a retail price of $28. So it's pretty incredible we can get it right now for only $8.99.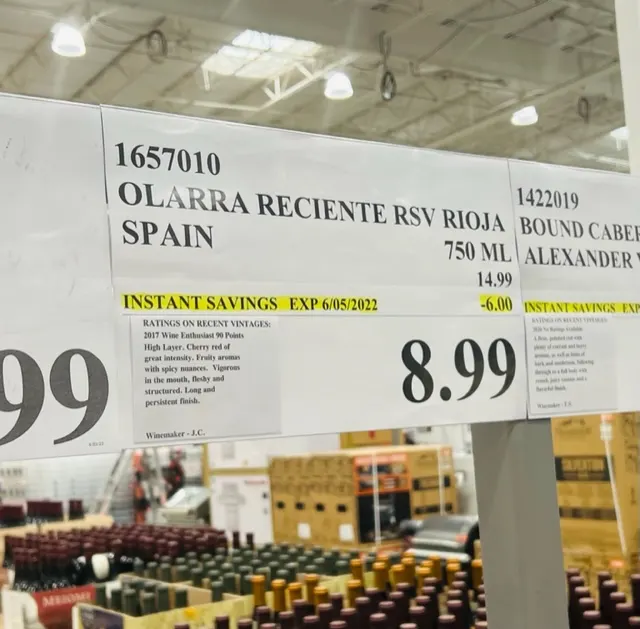 And the wine is good, real good. If you like Rioja, I'd grab quite a few of these. This is just classic Rioja at a rather unheard of price.
On the pour, the wine is a medium to deep ruby color; the nose is spicy and earthy with dried dark berry aroma; it is medium plus to full in body; loads of black cherry flavor with notes of anise and dark chocolate; good, solid finish with a little pepper and spice that lingers.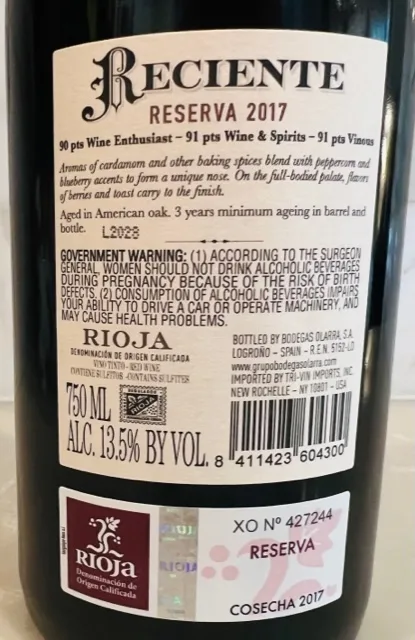 Really a perfect everyday bottle, which is what it could become at this discounted price point. Often times Costco will keep the discounted price after the promo time runs out, and that will become the new standard price.
So keep an eye out for that. This is a fun wine, and almost 90 points for me, but I'm bringing it in just one shy.
CostcoWineBlog.com Rating: 89 points
Costco item number: 1657010
Purchased at Costco in: Atlanta, GA (Kennesaw)
Alc. 13.5%