Here's a fun one that is a nice addition to the Costco wine aisles. I've complained in the past about there not being enough "interesting" white wines at Costco. But with this white Rioja, my wishes have been answered. I love finding wines like this.
It's not super common to find white Rioja either, but you do bump into it occasionally. Total Wine usually carries a few bottles, and your local wine shop might have one or two.
I was curious about the producer, Bodegas Nivarius, and I'm glad I did a little Googling about them. It turns out Nivarius is unique in Rioja because they are the first and only winery there that only produces white wine. So they know what they're doing when it comes to white Rioja.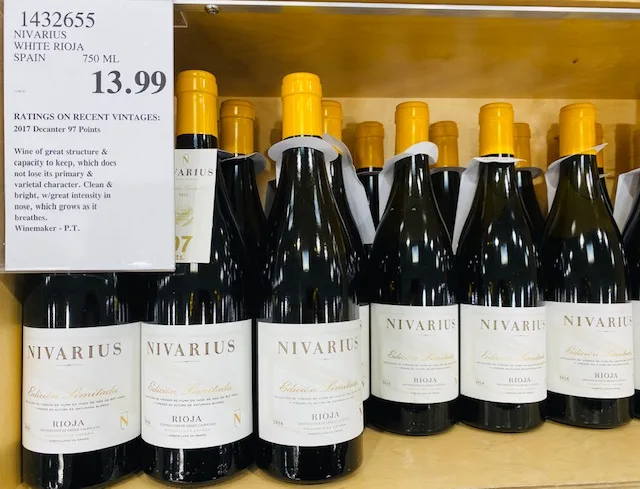 I also found the retail price on the wine which is around $22 so Costco has a nice discount coming in at $13.99. You also note the 97 points from Decanter both on the placard sign and on the tag around the wine's neck. I'm not sure what to say about that except it might be a little much.
This wine is a blend of 70% Viura and 30% Maturana Blanca. It pours a medium gold with citrus fruit aromas on the nose; medium to medium plus in body; flavors of apple, orange, apricot, and lemon; a good bit of acidity here for those that like that (I do); finishes strong. This is a very nice wine, versatile with many types of cuisine.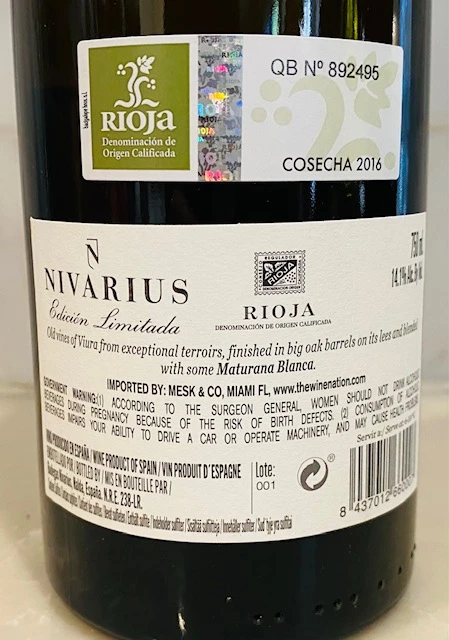 Again, I love the change of pace here from the usual spread of Chardonnay and Sauvignon Blancs. This is a delicious wine at a solid Costco price. And you almost can't go wrong with Spanish wines right now. We wrote a whole book about it.
CostcoWineBlog.com Rating: 89 points
Costco item number: 1432655
Purchased at Costco in: Atlanta, GA (Kennesaw)
14.1% alc.