This is the second year now (last time was Sept 2020) that this fantastic Rioja sees a huge limited time discount, taking what is already an amazing wine for $15, down to only $8.99.
The discount is only around for another week, so grab these while you can. Retail is around $20, and you can see on the Costco placard that this vintage received 91 points from Wine Enthusiast.
We noted in our last review that Wine Enthusiast scored the 2015 vintage 88 points, so it sounds like they're more excited about this 2016 one.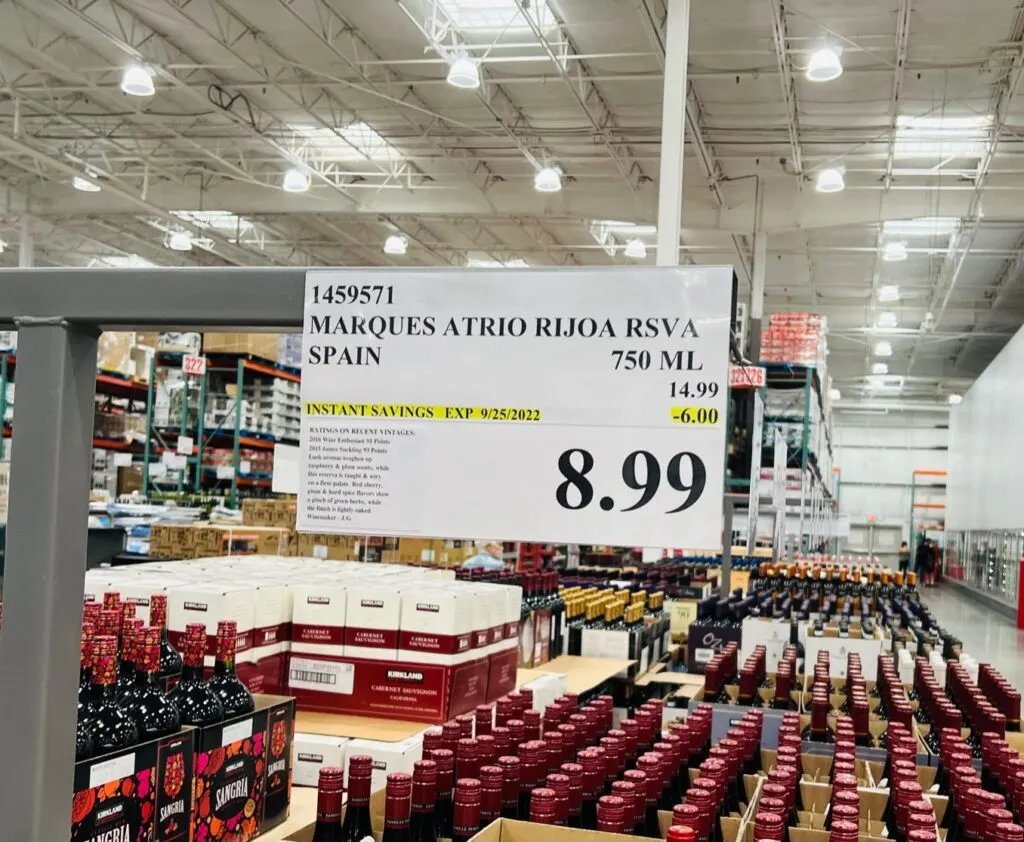 We went 90 points ourselves with the 2015 vintage, and we're thrilled to say this one is right there again. If you liked this bottle in the past (we've heard from many readers who have), or if you're a Rioja fan, don't let this killer buy pass you up.
Similar tasting notes from us compared to the 2015. The wine is a medium ruby in the glass with red fruit on the nose; good combo of red and dark fruit in the mouth, raspberry and cherry with plum; light notes of mocha into a great finish that sticks around.
This will hit our Top Picks list once again, and we're going to keep the score the same at 90 points, although it is right there on the brink of ticking up to 91.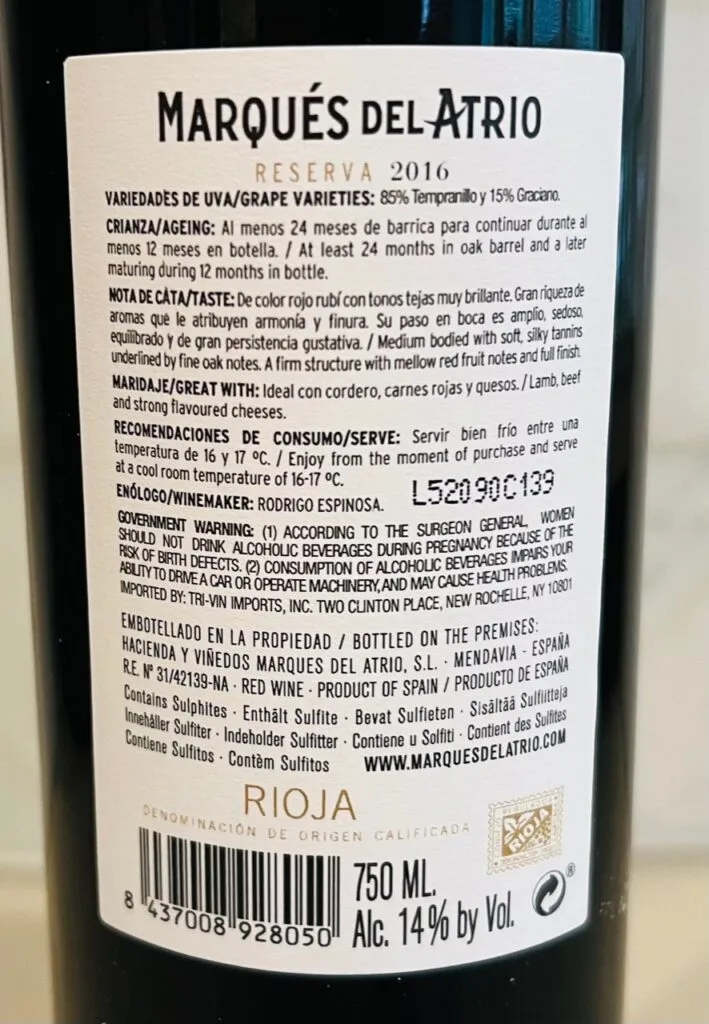 CostcoWineBlog.com Rating: 90 points (a Costco Wine Top Pick)
Costco item number: 1459571
Purchased at Costco in: Atlanta, GA (Kennesaw)
Alc. 14%
PS – if you're interested in Spanish wines and want to learn more about the regions, varietals, and wine-making practices, be sure to check out our book, Decoding Spanish Wine.