There are quite a few interesting things about this bottle we found at Costco, which we've never seen before.
First is the mistake on the Costco placard, labeling this wine as a Rioja, which would lead you to believe it was comprised of Tempranillo. But the wine is actually from Alicante and is comprised of 100% Monastrell.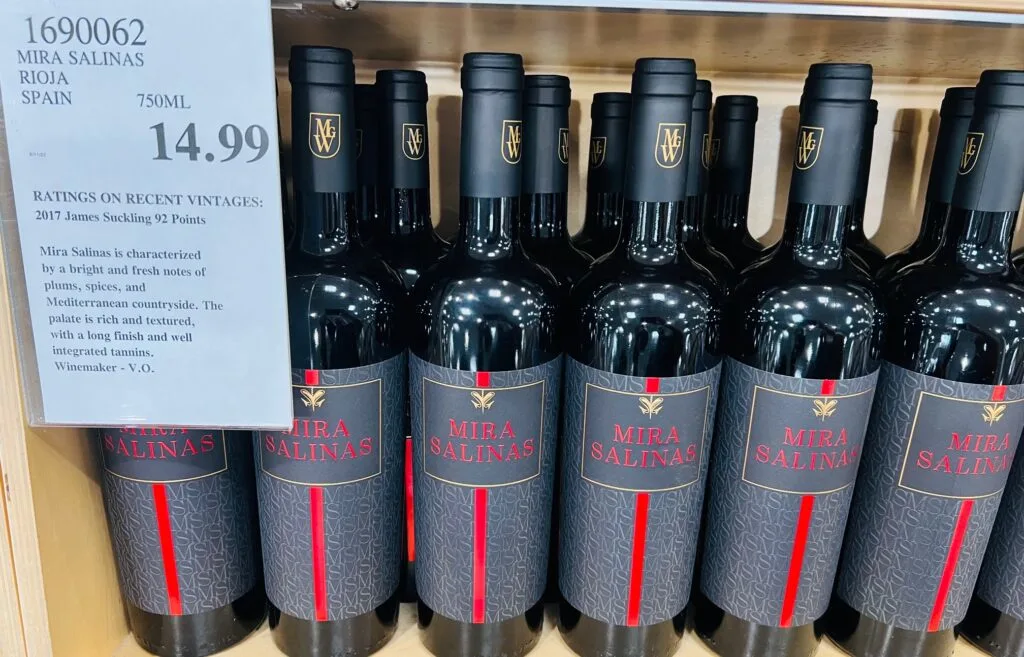 Either way, we're cool, because Spain remains a favorite and the wine turned out to be absolutely stellar.
Next, let's look at the price. Costco is selling the wine for $14.99 which matches what Wine.com is selling it for (and retail looks to be $18). It's rare that Costco doesn't beat Wine.com, so perhaps it's a little high for us Costco shoppers who are used to saving a few extra bucks.
The critic scores for this wine are consistently strong, all 90s, every vintage, multiple outlets. That's usually a good sign, and in this case we did feel they were spot on.
The wine is just drinking beautifully right now. It's had some time to rest and that's apparent right away. The tannins are soft and it just feels great in the mouth.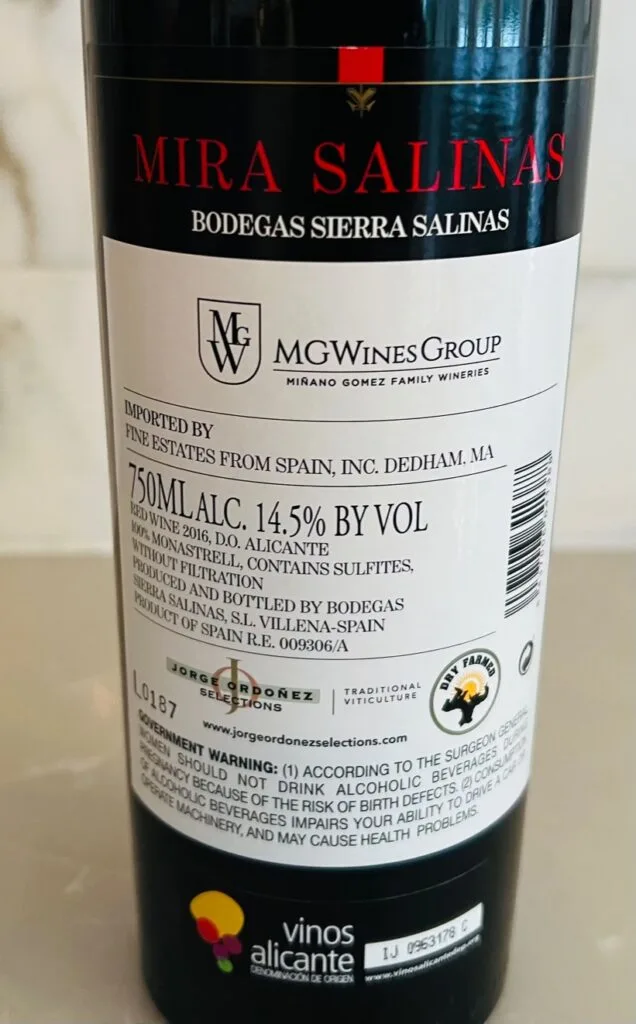 The wine is dark ruby on the pour with red and dark fruit, earth, and a touch of spice on the nose; flavors of black cherry, blackberry, plum and notes of anise and dark chocolate; elegant in its delivery, subtle but lasting and strong in the finish.
If we bought this for $30-$40 we wouldn't be disappointed. It's that good, and the wine is in a perfect place right now. Don't cellar for too long, open and enjoy. We'll put on our Top Picks list with a big thumbs up.
CostcoWineBlog.com Rating: 91 points (a Costco Wine Top Pick)
Costco item number: 1690062
Purchased at Costco in: Atlanta, GA (Kennesaw)
14.5%