I've almost pulled the trigger on this bottle a few times before. Rarely do you find an Amarone priced this low so I'm always a little skeptical. But Costco usually delivers, like they did on the Covalli Barolo that also seemed to good to be true for $14.99.
This Amarone came in at $22.99 and online it seems to go for between $25-$29, so we're getting a good price at Costco. The wine pulled down 91 points from Wine Spectator, and 92 points from Suckling.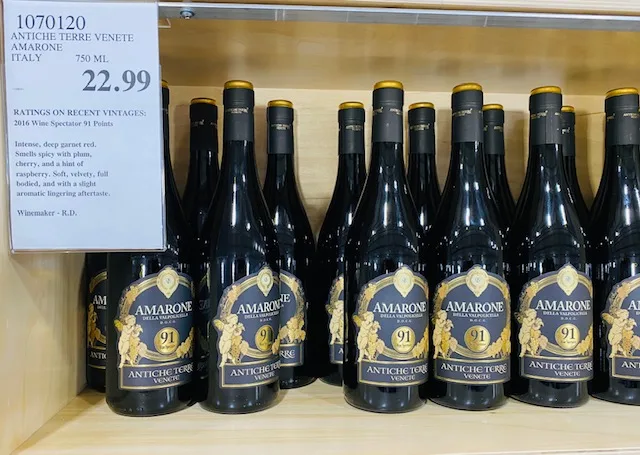 It is from the favorable 2016 vintage, and once we opened it and gave it a little air, it was apparent this is a high quality wine that is ready to drink right now but you could also put this one away a bit longer.
The wine pours a medium ruby in the glass; rustic aromas on the nose with some black cherry, and what I call the dustry library book; good acidity as you would expect, medium to full bodied, just love the mouthfeel of wine like this; delicate and elegant.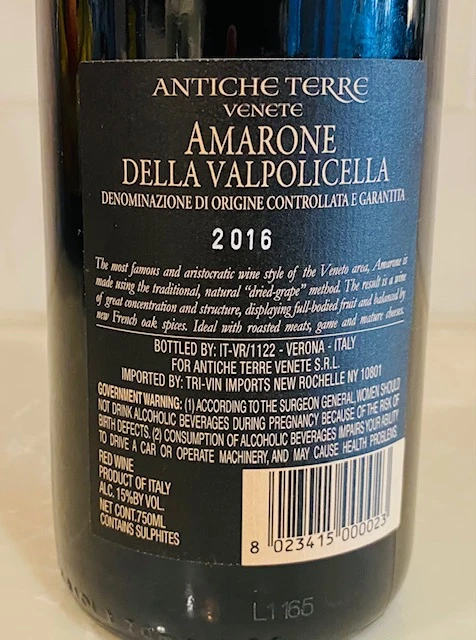 Flavors are predominantly cherry, plum, a little mocha; dusty and dry into the finish. Really a joy to drink, and a solid buy at this price point, especially for fans of Italian reds.
CostcoWineBlog.com Rating: 89 points
Costco item number: 1071020
Purchased at Costco in: Atlanta, GA (Kennesaw)
Alc. 15% (yes, pretty high, but not too noticeable)