I first heard about this bottle from a reader who noticed that it was labeled as a "Red Blend," instead of "Meritage" as it usually is. Perhaps it is clearer about what's inside? Especially since the grape varietals are also now listed on the front of the label? We can't be sure, but it's an interesting change.
A quick glance at the back label gives further reference for what this bottle is all about.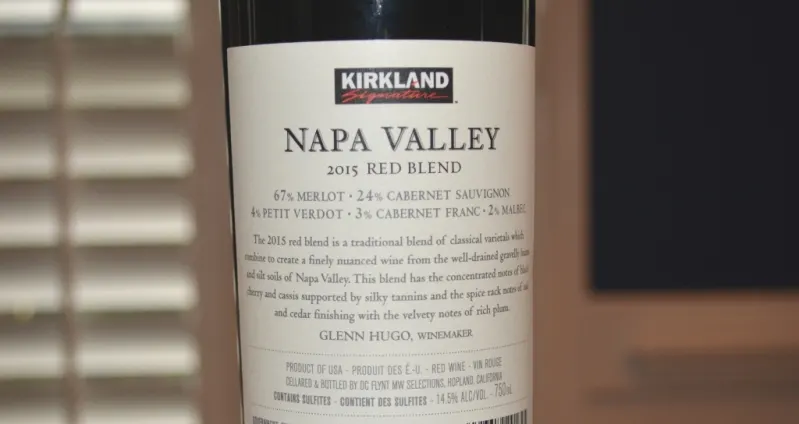 It's a classic Merlot dominated right bank Bordeaux blend. The varietal composition is 67% Merlot, 24% Cabernet Sauvignon, 4% Petit Verdot, 3% Cabernet Franc and 2% Malbec.
This represents a bit more Merlot than in previous vintages of this wine, but I'm enjoying it maybe a hair more (although I'm going to score them the same at 86 points).
The label also indicates the winemaker is Glenn Hugo, and as long time readers know we love to Google around and see what we can turn up. Turns out that Mr. Hugo is the winemaker at Girard in Napa (good juice, most bottles $25+) as well as B.R. Cohn in Sonoma.
Give this one a little decant to open up. It's loaded with black cherry flavor and dark chocolate notes. It's a spicy and peppery wine with a shot of blueberry in the finish. A little oaky in the finish for me, but overall I found it drinkable for $11, albeit not outstanding.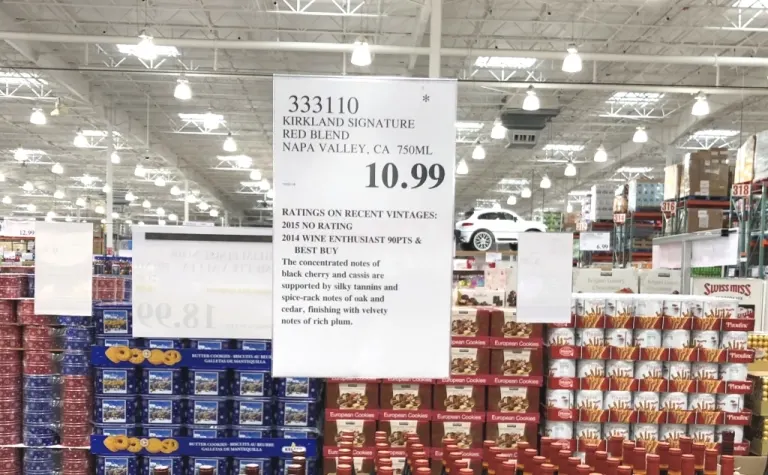 It's also important to note the different between Kirkland bottles labeled as Napa County versus Napa Valley. Napa County covers a much larger area than Napa Valley, so grapes can come from areas further out than the prime Napa Valley region.
We tend to favor the Napa Valley wines, although many of the Napa County ones seem to be getting better every year.
I'd put this wine in the category of a second or third bottle of the evening. If you have a group, start with something else, but as the night moves on, this wine will keep the party going just fine.
CostcoWineBlog.com Rating: 86 points
Costco item number: 333110, $10.99
Purchased at Costco in: Atlanta, GA
Alc. 14.5%