I'm always a little skeptical of these (rather) inexpensive bottles that are from premier regions where they should cost a lot more. It makes me think we're buying the 2nd and 3rd tier (or 4th tier) grapes from a good region, when we could get the 1st tier grapes from a slightly lesser region. And that's the game, figuring out what might be the better buy.
But I knew 2015 was a blockbuster year in Bordeaux and many of my favorite Bordeaux properties are seeing prices rise quickly with the buzz around the vintage (Pontet-Canet, Haut Bailley, Cos, Pichon Longueville Baron, La Mission Haut Brion, Chevalier).
So I thought it'd be fun to try a Margaux from Costco priced at $25.99, which isn't that good, figuring it's online for a few bucks less. But retail at Total Wine is a few bucks more. So the price is fair, especially for a bottle that received 90+ points from most all of the wine critics.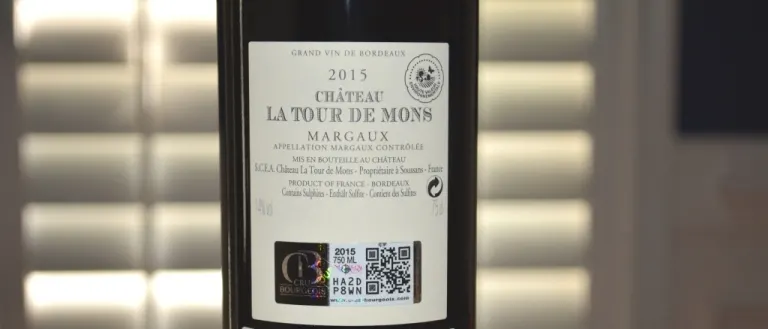 I thought it was excellent, and exceeded my expectations. I don't feel it's a 92 point wine like Wine Advocate did, but it's in that ballpark of high 80's, low 90's for sure.
You have to give it some time to open up. It's super closed upon first pour, but after an hour in the decanter, it comes alive. I also popped the decanter in the fridge for about 10 minutes before consuming too, which helps cool the wine ever so slightly which I think enhances its appeal, at least for me.
The wine is signature Bordeaux, a little stinky at first, barnyard, mushrooms with some earthy spice; medium in body, the wine is gentle and light in the mouth; flavor is rather elegant in its delivery, spicy cherry, wild strawberry flavors; finishes dry and sticky.
For a step up from your average $10-$15 bottle, I think this is a good place to go. Most other Margaux wines will set you back twice the price of this one, and might only be a smidge better. I'm liking this wine the more and more it develops with air. Enjoy.
CostcoWineBlog.com Rating: 90 Points
Costco item number: 631650
Purchased at Costco in: Atlanta, GA
Alc. 14%
Share your opinion and see what others have to say about this and other wines we review in the Costco Wine Blog Forums.