It's always difficult to find the perfect Thanksgiving wine that everyone will unanimously agree pairs perfect with the hodge podge of food and flavors that are typically served on Thanksgiving tables around the country. I tend to opt for a variety of different wines, and enjoy tasting them all at the same time with the meal, to see what works best for me.
I've searched through some of our most recent reviews to recommend a few bottles that might be fun to enjoy with the big meal. I tried to limit the recommendations to recently reviewed items in the hopes that you can still find them in stores, but as always at Costco, you never know what you will find. So if you don't see any of these, it might be time to be adventurous, and please leave a comment with any wines that you particularly enjoy.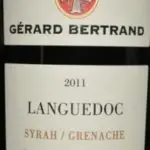 2011 Gerard Bertrand Syrah-Grenache Languedoc
This $10 red blend from France's Langeudoc became a fast reader favorite after I posted the review. Besides an unbelievable price, this is a thoroughly enjoyable wine, that I think would be fun to try with the Thanksgiving meal.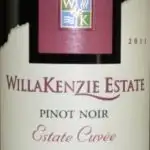 2011 WillaKenzie Estate Cuvee Pinot Noir
This wine is from a well respected estate and Costco is offering it at a around $20 which is a pretty good price. I also find Pinot to pair well with a variety of meals, so in my book, it is usually the go to varietal at my Thanksgiving table. This bottle is an elegant wine at a very fair price.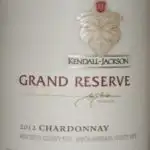 2012 Kendall Jackson Grand Reserve Chardonnay
Every year, I am always impressed by these KJ Grand Reserve Chardonnays. Costco offers them for $13, and they seem to be closer to $20 most everywhere else. This is not a huge oaky buttery Chardonnay. Instead it is bright, fruit forward with just a touch of oak, and that is why it is one of my regular go-to Chardonnays.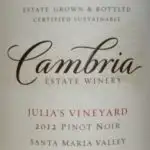 2012 Cambria Julia's Vineyard Pinot Noir
I'm saving my favorite recommendation for last. This Pinot is absolutely spectacular for $20. It is loaded with flavor, beautiful aromas, gentle mouthfeel and awesome finish. Just perfection. This one will be on my Thanksgiving table for sure. And if you agree with my assessment, it will likely be on your table again following Thanksgiving. The selection at my Costco seems to be moving fast so you might want to stock up on this one.
Enjoy, and thanks as always for reading this site.