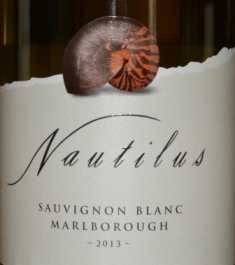 Talk about a tangy New Zealand Sauvignon Blanc…this wine takes it to new heights. This wine has a huge spicy, acidic finish, that I really enjoyed given the super hot Atlanta summer day on which I enjoyed it. But outside of an environment like that, it may be a little much for some wine fans. If you are a fan of New Zealand style Sauvignon Blancs, then you at least need to try this one to see what you think.
Pours a super light pale yellow in the glass, and citrus aromas just leap out of the glass. This is a wine that holds little back and grabs ahold, kind of like the naughty girl in high school you know you shouldn't like but you couldn't stop thinking about her. Flavors start citrusy, and move toward grapefruit as the acidity takes hold. I could see some people absolutely loving this wine, while others could be turned off rather quickly. So for that reason alone, I'm a fan.
When you want to feel a little daring (even if it is just the wine world), drop this one in your cart. At $13.89 it's a fun one and a wine you will probably remember for a while after you taste it.
CostcoWineBlog.com Rating: 88 Points
Costco item number: 181748