I love Chianti this time of the year, maybe because there's just so much great food around all the time to pair it with. It's definitely one of those wines that is exponentially better with the right food pairing.
I usually tell people that if they're going to buy a bottle of Chianti, they should look for a Chianti Classico. While the "Classico" region is generally accepted as producing the highest quality wines of Chianti, I tend to recommend these simply because they are easier to find than those from the other five areas within Chianti.
A wine that is simply labeled "Chianti" can be made from grapes that are from anywhere within the Chianti area, so Chianti Classicos are little more specified. Additionally, wines labeled "Riserva," such as this one, must be aged for at least two years before release. Aging these wines softens their tannins and rounds out the palate.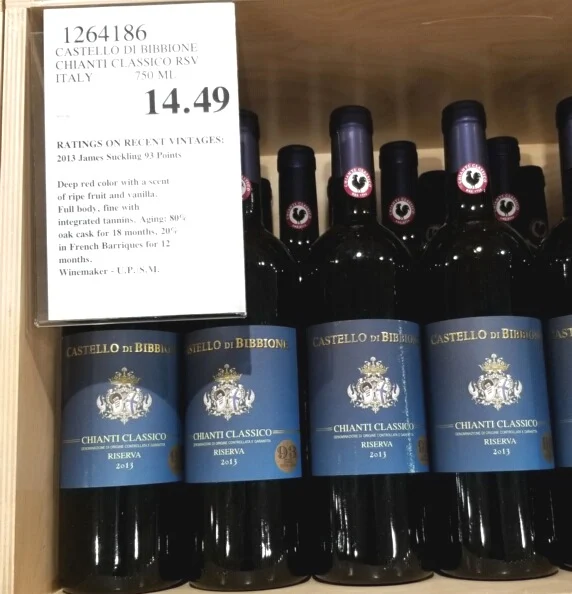 Chianti Classicos are easy to spot if you look for the black rooster on the neck of the bottle. Costco is good about usually having a few different ones to choose from, and a fair price range for these wines is from about $15-$25.
The wine opens with a nose of black cherries, milk chocolate, and new leather. On the palate, the wine is dry and fruity with undertones of clove and dark plums. The finish is lingering. I really enjoyed the wine, and we paired it with spaghetti and meatballs.
Other acceptable pairings for Chianti include porcini risotto, pizza, lean grilled meats, and even salmon picatta. When you're having a red-sauce based pasta dish, you really want to avoid big fruit-bombs like Zinfandel or even California Cabernet because tomatoes tend to mute the ripe fruit flavors of these wines and make them seem bland. Italian wine, especially Chianti, tends to have enough acidity and metallic-like-qualities that can stand up to marinara and bolognese.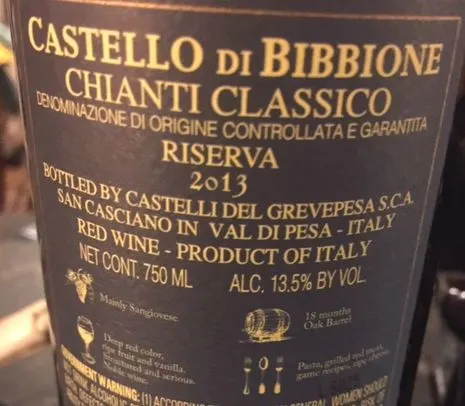 James Suckling gives this wine 93 Points while Wine Enthusiast gives it 89. It doesn't seem to be available in massive quantities like other wines that Costco carries, so I would recommend stocking up if you like Chianti Classico since this is an excellent example of what these wines should be and at a fair price.
CostcoWineBlog.com rating: 90 Points
Costco Item Number: 1264186
Alcohol:13.5%
Purchased in Buford, GA