The Bosco Montepulciano is a Costco staple that seems to be readily available at many warehouses for the better part of the year. It's obviously attractive for only $8.99, a price that has remained consistent year to year, and the wine too has left us feeling about the same.
Our notes for this wine mirror the last vintage we reviewed almost exactly, and our sentiment about the wine does too. This is a good mid week meal wine, to be enjoyed with almost any cuisine and any company.
We made pork tacos which worked pretty good, but almost anything will do. So its versatility is a definite plus (and noted on the label).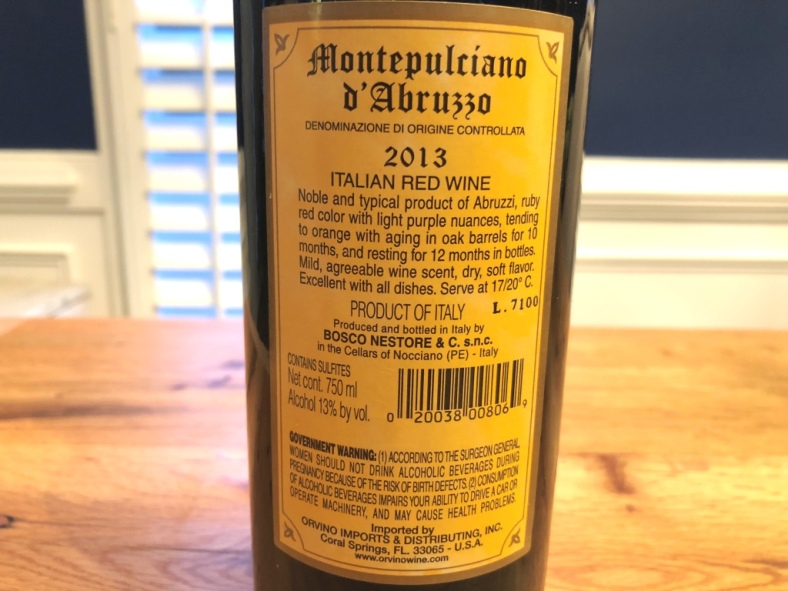 Right out of the bottle this wine was pretty tight but only needed about 15 minutes in the glass to begin to open up.
Light aromas of pepper, floral and a touch of cinnamon even; medium plus in body, nice mouthfeel and pleasant throughout; flavors of red fruit and cherry; finishes on the quiet side but coats the mouth reasonably well (similar tasting note as year's past regarding the finish).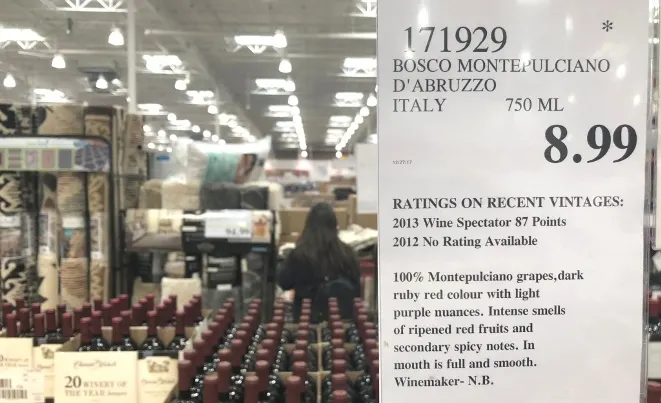 I think you can do better under $10 at Costco, but if you like easy going Italian reds, this is a fair pick for the money. I'm going to keep our rating consistent to year's past at 86 points.
CostcoWineBlog.com Rating: 86 points
Costco item number: 171929
Purchased at Costco in: Atlanta, GA
Alc. 13%