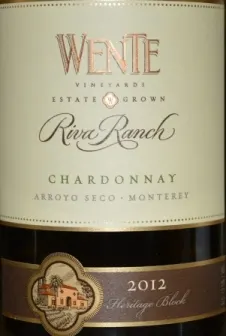 This was a pleasant, food friendly Chardonnay that I found to be a decent buy for $15.99 at Costco. This Chardonnay falls more into the creamy, oaky style than I normally prefer, but it was delivered in such subtle doses and balanced so nicely that I came to rather enjoy the wine by the end of the night.
The grapes are from the Arroyo Seco area of Monterey county. The nose is bright, floral and citrusy. In the mouth the wine is medium in body, with flavors of lemon, nectarine, pineapple, and sour apple that dissolve into a finish that brings some creamy, buttery, oak to the mix.
The wine was 13.5% alcohol, but the oak was a little deceptive, feeling like it was a little heavier in alcohol than it actually is. The finish is great, particularly if you are an oak/butter Chardonnay fan. That hint of wood sticks with you for a while, and that's why I thought it was such a good food wine. We enjoyed it with some fish tacos on a cool fall night and it was really enjoyable.
Overall, not totally my style but that of course doesn't mean it's not a great buy. I think the price is more than fair considering other similar bottles. If this sounds like your kind of white, you're in luck.
CostcoWineBlog.com Rating: 88 Points
Costco item number: 31124