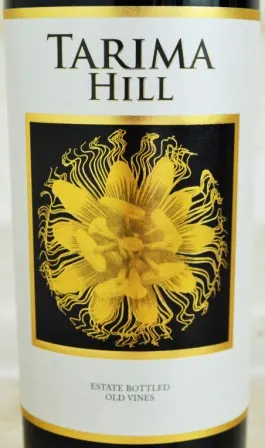 Today we have a guest wine review from the Fermented Fruit, looking at a wine we've reviewed and greatly enjoyed in previous vintages. Sounds like the 2011 is a winner too.
Bodegas Volver produces wines from it's extensive holdings of approximately 834 acres spread across the Spanish wine regions of Alicante, Jumilla and La Mancha. Of those impressive holdings (which the winery has plans to expand further), 457 acres are located in the Alicante. Despite having a history of wine production for over 2,000 years, Alicante is still better known for its beaches than its wines.
It's reputation of producing cheap, bulk wine is quickly transforming as a new generation of vanguard winemakers produce bold reds with superb extraction and balance at price points few other, if any, wine regions can match. It's from 40 to 75 year old vines in the Alicante that Bodegas Volver crafts theTarima Hill Old Vine Monastrell. I'm anxious to see whether theTarima Hill falls into the category of cheap, bulk wine or rather that it represents yet another great value from an overachieving producer in Spain.
Appearance: Deep, dark violet
Nose: Floral and surprisingly bright for such a deep wine. Notes of lavender and violets make way to a bit of roasted meat character.
On the palate: Dense and rich yet relatively lithe as notes of kirsch, blueberry liquor, chocolate, spice and incense reveal themselves. It benefits from a nice tarry, meaty quality to it. Despite Mourvedre's reputation as often being quite tannic there is little to no perceptible tannin on the smooth finish, lingering finish.
Varietal Composition: Monastrell (Also known as Mourvedre)
Origin: Alicante, Spain
Value Rating: 5 / 5
Price: $12.69 (~$15 Retail)
Score: 92
Should you buy? If you can find it, buy it by the case!
Value Proposition
If you're looking for a red wine that is big and interesting without overpowering your palate or your wallet then the 2011Tarima Hill Old Vine Monastrell from Bodegas Volver is just what the doctor ordered. I picked this gem up in the wine section of Fort Lauderdale's Costco.
During my visit I was impressed with the selection of wines they had from Spain. I thought to myself that Spanish wine often delivers quite a bit of value itself, even at the retail price point you might find at your local wine shop. But how about combined with Costco pricing power? Well it was certainly a recipe for success if the 2011 Tarima Hill Old Vine Monastrell is any indication.
Costco continues to be a great source for value with it's wine program. Something worth noting is that their wine selections can be quite varied from location to location and they often sellout of favorite bottles rather quickly so it pays to pickupthose bottles when you have the opportunity.
– Reviewed by The Fermented Fruit