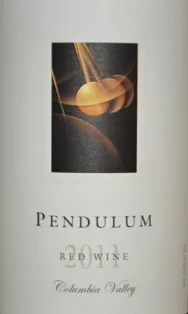 I love finding good solid red blends at Costco for a good price. I found the recently reviewed Valley View Winery Rogue Red Blend to be a good contender in this crowd, and this bottle from Walla Walla, WA impressed as well, priced just a few dollars more ($12.99) than the Rogue Red ($9.99).
I'm not sure what the varietal makeup is but I'm guessing Cabernet, Merlot and maybe Syrah. In the glass, the wine is an inky purple, slightly see through particularly around the edges so it's not overly heavy; medium to full in body. Nose is wild berry with a little earthiness and distinct leather. Flavors of wild berry, blueberry, ripe and juicy. The highlight for me might be the finish which really sticks, surprisingly long for a rather inexpensive wine. The strong finish makes this a nice food wine, and an everyday drinker at a great price. Recommended.
CostcoWineBlog.com Rating: 89 Points
Costco item number: 945155
Side note: while enjoying this wine with friends we served the easiest, fastest appetizer from Costco that I had never seen before. It is the Formaggio Mozzarella balls in an olive oil, garlic, and parsley marinade. Just put these in a small bowl, add a serving tong and you're good to go. They make a good wine complement.