What a find this turned out the be. Rarely to do see a Gran Reserva Rioja for $15 so I was a little skeptical and remember being burned by an inexpensive one several years ago. But this is the reason you shop at Costco. To uncover gems like this.
All the aging, or at least the first part, has been done for you here. This is a 2011 vintage that you're buying right off the shelf in 2022, so you get a nice decade plus of age built into the wine without having to store anything yourself.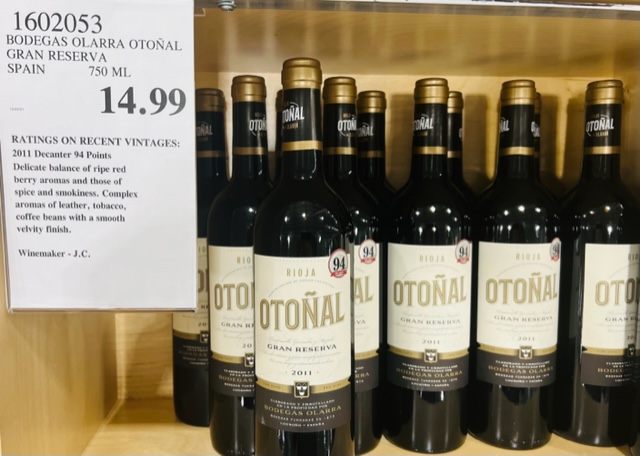 And let's jump back to that price. $14.99 at Costco. Retail looks to be between $35-$50 from a few online searches, so this is a huge discount at Costco. And 94 points from Decanter. We've found a few treasures like this in the past, but also have hit a few duds. This one, fortunately landed among the former.
The wine pours a medium ruby with a little garnet showing around in the rim; dusty, dried fruit on the nose showing the signs of a touch of age but still very much alive and vibrant; it is medium bodied; slightly muted fruit on the first pour that developed more after a decant.
There's a nice combo of red and dark fruit flavor, black cherry, raspberry and some plum; leathery and acidic into a very delicate finish. This is a really nice wine that is super fun to drink right now.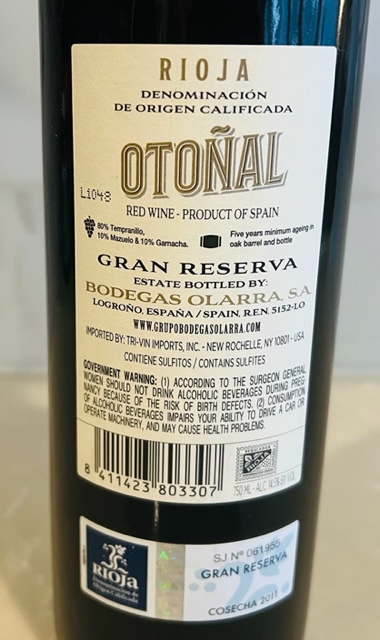 If you like aged wines and don't want to have to cellar yourself for a few years, this is a perfect choice. If you're not sure if you like older wines, this is a good one to taste, because it's in a perfect drinking window, just showing the first signs of its age while being very accessible.
CostcoWineBlog.com Rating: 91 points (a Costco Wine Top Pick)
Costco item number: 1602053
Purchased at Costco in: Atlanta, GA (Dallas, GA)
Alc. 14.5%