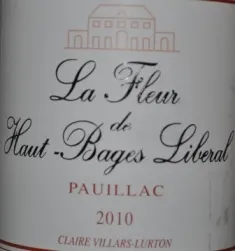 The lowest end wine from a world class estate, I played with this one a while before determining that it was ok for its $26.99 price tag at Costco. This wine is a huge tease toward their higher end wines. You can taste something great in the wine, but it's a little held back. Still a decent buy though.
Nose smells like a top notch Bordeaux, a little spice, cedar and earth. On the palate the wine is perfect; young and juicy. Tannins are softer than I expected for something so young. The flavor could have been a bit stronger and the finish as well. It's smooth and clean, but doesn't leave enough lingering to have the type of impact you typcially get from Pauillacs.
Still a fair price tag on a good wine. You don't find many Pauillac Bordeaux for this low of price, so here's an easy way in.
CostcoWineBlog.com Rating: 87 Points
Costco item number: 564623