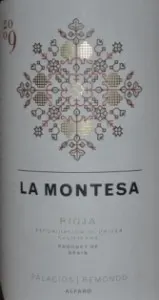 This is a lovely one for only $13.49. It's big on flavor and lasting on the finish, making it a perfect food wine, or just an enjoyable experience on its own. A solid buy at this price.
It's an '09 so it benefits from a little time, which really makes right now a good time to drink it. I think it's perfect timing but that won't change in the next few years to come. Nothing special about the nose, and it leads on to the quality to come. In the mouth, this one is packed with red fruit, strawberry, hints of leather and then almost black licorice, which seems a little odd around the other red fruit. But really really nice. Perfect, through to the finish. Even better with some air time.
Red wine fans looking for a great wine at a great price don't need to look further. This is going on the Value Picks list, and I plan on grabbing a few more if I see them.
CostcoWineBlog.com Rating: 91 Points
Costco item number: 369408