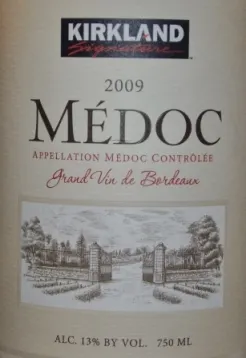 A simple, palatable but not incredibly interesting Kirkland Bordeaux. Since it is only $8.99 at Costco, there's not too much to complain about. I found it to be more enjoyable than many other $8.99 bottles, but also a little one dimension.
The wine offers some good earthy and spice scents on the nose; then opens into nice dark cherry flavors, a little black licorice, some tobacco and pepper. Finish is simple, a little dry but not overly dry.
This is a good wine priced just right. You certainly won't feel as though you overpaid (and may not feel you underpaid either).
CostcoWineBlog.com Rating: 86 Points
Costco item number: 666695