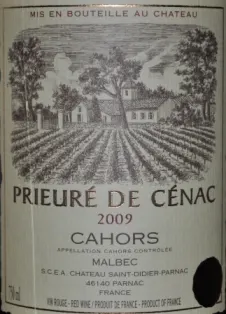 If you like Malbecs from Mendoza, you really need to explore those from the other side of the world too, notably Cahors France. This is a beautiful Malbec that is awesome on its own and could pair with almost anything. For $14.99 at Costco it is also a very fair priced wine.
Fruity nose, a little floral and it gets peppery if you inhale enough. Great medium body feels perfect in the mouth. Has perfumy scents before it opens up into spicy cherry and red fruit flavors. Highly acidic and tight, this one attacks the lower jaw muscles as it leads into the spicy finish.
A really nice wine at this price. Very different from its cousins in Mendoza. This is how the French do Malbec and I really enjoyed it. Spring this one on your wine snob friend; then tell him what it is and how much it cost. Adding to our Bronze Rated List.
CostcoWineBlog.com Rating: 89 Points
Costco item number: 685676