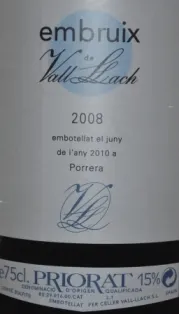 A balanced red blend from Spain's famed Priorat region which is just a huge bargain for only $18.99 at Costco. This was a fun wine given its varietal makeup: 30% Garnacha, 25% Carinyena, 20% Cabernet Sauvignon, 15% Syrah and 10% Merlot. Anytime you find a Priorat wine for under $20, it's typically a safe bet.
The wine is super dark on the pour with a nose of spice, earth and pepper; softer on the palate than I was expecting (great mouthfeel) and as the wine got some air it really started to open up. Dark fruit flavors, leather notes, dusty and a little chalky toward the finish but the flavor holds through.
Definitely a little different but the blend is masterful. This is a great Costco buy.
CostcoWineBlog.com Rating: 90 Points
Costco item number: 181390