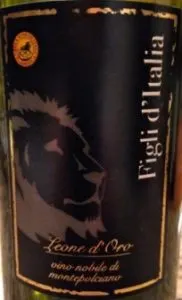 (This review is a guest post from Ryan at VivaItalianMovies.com)
I decided to go old school and sample a glass of this wine while viewing Roberto Rosselini's 1959 drama Il Generale della Rovere, given the fact that both wine and film have regal-sounding names. But while the film lived up to the hype, the wine fell disappointingly short.
The nose was inviting, with hints of cherry. But the first mouthful was kind of blah, not fruity, slightly meaty but rather nondescript for a sangiovese. The aftertaste was suitably dry and chewy but didn't reveal any interesting flavors.
I decided to try pairing the wine, priced at $17.49 at Costco, with some fusili with sausage to see if it fared any better. It held up nicely against the tomato sauce and hearty meat, but still failed to reveal any legs. I really wanted to love this one. But while it's a perfectly decent red wine, you can do better for the money.
Grade: 87
— Ryan, Viva Italian Movies