While this blog is 98% focused on Costco wine, occasionally I like to branch out and cover other areas of the wine industry that seem timely or interesting to me at the moment. I'm a big fan of always exploring the full world of wine, and that stretches way beyond the areas that are most commonly found at your local grocery store. I try to buy new wines from new regions every chance I get. One of the areas that I'm perhaps the least well versed in, but also the most interested in, is the Eastern European countries, and producers in Croatia, Hungary and in this case Moldova.
When I have a chance to explore wines from these areas I jump at it. They are often times under loved and under appreciated, a situation that results in good, quality wine, at really good prices, which is really what this blog has always been about.
I remember being first turned on to Malbec over a decade ago. Finding bottles of Malbec wasn't easy back then and it certainly wasn't a wine that was talked about at most cocktail parties. Now, however, it's everywhere, and still, in my opinion, remains a great buy.
I am approached by wine marketers quite often about reviewing wines for this site, and I always turn them down. But I was recently approached by the most pleasant woman in the world representing Moldovian wines, and given my interest in this region, I let the conversation continue. We spoke multiple times on the phone about the wines and the interest that was growing around them at top spots in New York City and DC. My interest grew and I had zero experience with these wines, so when she offered to send some my way, I accepted. So there's my disclaimer. As far as I know these wines are not featured at Costco, and they were sent to me to taste for free. I never promised anything and really, remained skeptical, until I tasted them. And then I knew I had to write this piece. The wines are really tasty.
The bottles I received are all from Purcari, which is one of the top producers in the region. Grapes have grown in Moldova for millions of years so wine has a deep, multi-generational history in the region. The main indigenous grape is called Rara Neagra, a light to medium bodied red varietal that is rich acidity with notes of sour cherry.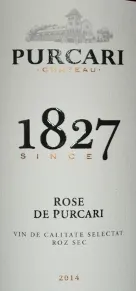 I was presented with a Rose, a white blend, and three different red wines. I found them all to be extremely enjoyable, which again, is not at all what I expected. Often times we get stuck into thinking the great wines only come from the places we know best, but I think as wider distribution opens up the world economy we will only get access to more wine from more places around the globe. And that's a great thing for consumers.
I started out with the 2014 Rose de Purcari, which is actually made with 85% Cabernet sauvignon and 15% Rara Neagra. Right off the bat I could tell that Rara Neagra is a grape I bet more people will be familiar with in the years to come. This is a great, dry and super refreshing Rose packed with red fruit flavor, a little tart and a clean, lasting finish.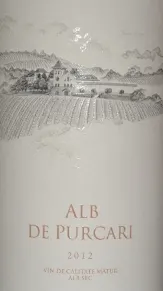 Next we tried the 2012 white blend, called Alb de Purcari. This wine is comprised of 50% Chardonnay, 45% Pinot Gris and 5% Pinot Blanc, and the Chardonnay really seemed to dominate; there is a slight oak element but pleasant, heavy vanilla, butterscotch, oaky nose, citrus fruit, and apricot. This wine also really surprised me and perhaps many others since it achieved a 90 point rating from Wine Enthusiast. It's perfect for almost any cuisine, and equally enjoyable on its own.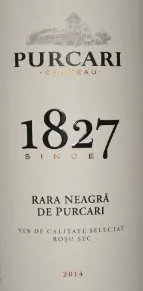 As we get into the reds, we'll start with the 2014 Rara Neagra (around $15) which I found to be very nice with some immediate air, almost pinot in color. Medium in body, juicy red fruit, strawberry, cherry, candy apple, clean, no oak, touch of spice. Food friendly and inviting, almost like a rich Pinot, made from Rara Neagra.
Next up is the 2010 Negru de Purcari ($27) which is 70% Cabernet-Sauvignon, 20% Saperavi, and 10% Rara Neagra. This was a spicy, dry red with dark fruit flavor that is made to compliment red meat dishes. This wine also received 90 points from Wine Enthusiast.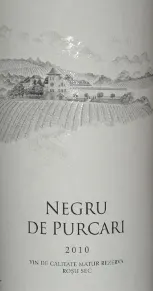 Lastly, we sampled the 2010 Rosu de Purcari ($33.00) which is made up of 50% Cabernet Sauvignon, 40% Merlot, 10% Malbec, a blend that is right up my alley and the wine delivered on all accords. This one has more of a mixed red and dark fruit flavor, hints of cherry along with blackberry, with a touch of oak toward the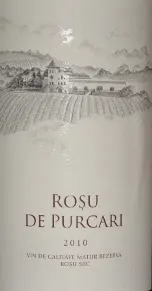 finish. This is another food friendly offering that's a great value in this price range. I think it would have you guessing it was a high end red blend from more well-known areas of Europe. And it's another 90 pointer from Wine Enthusiast.
In the end, if you love wine, you know you have a huge world to explore. I've always viewed this as a lifelong journey, especially since as good and bad vintages come and go, it's a moving target no matter where you look in the wine world. And the only way to know what you like is to explore, learn more, sample a ton of different wines and varietals, take it all in and begin to establish a foundation on which to create your own wine profile.
I'd like to thank the folks at Meet Moldova and Purcari wines for letting me extend my wine knowledge about a region I wasn't familiar with, and I hope you find this overview to inspire your own wine explorations.
— Andrew, Editor
To learn more about Moldovian wines, be sure to check out the following:
And here's a quick hit list of some other recent accolades these wines have won:
Alb de Purcari
Decanter Worldwide 2015 Bronze Medal
Challenge International du Vin Bordeaux Bronze Medal
Rose de Purcari
Challenge International du Vin Bordeaux 2015 Bronze Medal
Concurs Mondial Bruxelles 2015 Silver Medal
Decanter Worldwide 2015 Silver Medal
Negru de Purcari
Decanter Worldwide 2015 Bronze Medal
International Wine & Spirits Competition 2015 Bronze Medal