We've been on a bit of a Sauvignon Blanc kick lately and have found some good ones at Costco that we've posted about. This includes the La Crema Sauvignon Blanc from Sonoma, and the Aresti Sauvignon Blanc from Chile.
Here's another Chilean one that we found that we've never tasted before. There's not a lot of info about the wine online, but pricing looks to be around $18, so Costco bringing it in at $12.99 is nice.
A few 90 point ratings too on this vintage and the prior one (2020) to note on the Costco placard as well.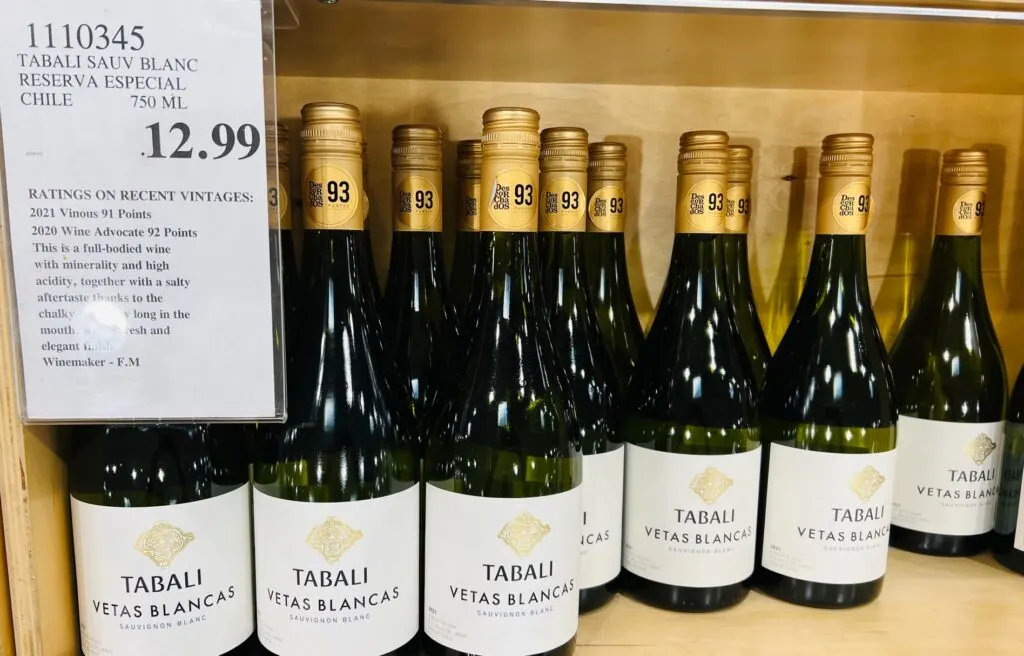 Getting into the wine, it pours pretty clear, a little pale yellow; aromas jump out of the glass, floral, citrus fruit; this wine is really tarty and acidic, reminding me of a New Zealand style Sauvignon Blanc; flavors of pineapple, green apple, lemon and peach; flinty and minerally towards the finish, which lingers nicely.
We enjoyed this one quite a bit, perhaps a hair more than the Aresti (but the $7.99 price tag on the Aresti makes it hard to pass up). Fans of Chilean or New Zealand Sauvignon Blanc will likely be pleased here.
This was a fun find that we'd recommend, and we're going to go one point higher to 89 than we did on the Aresti.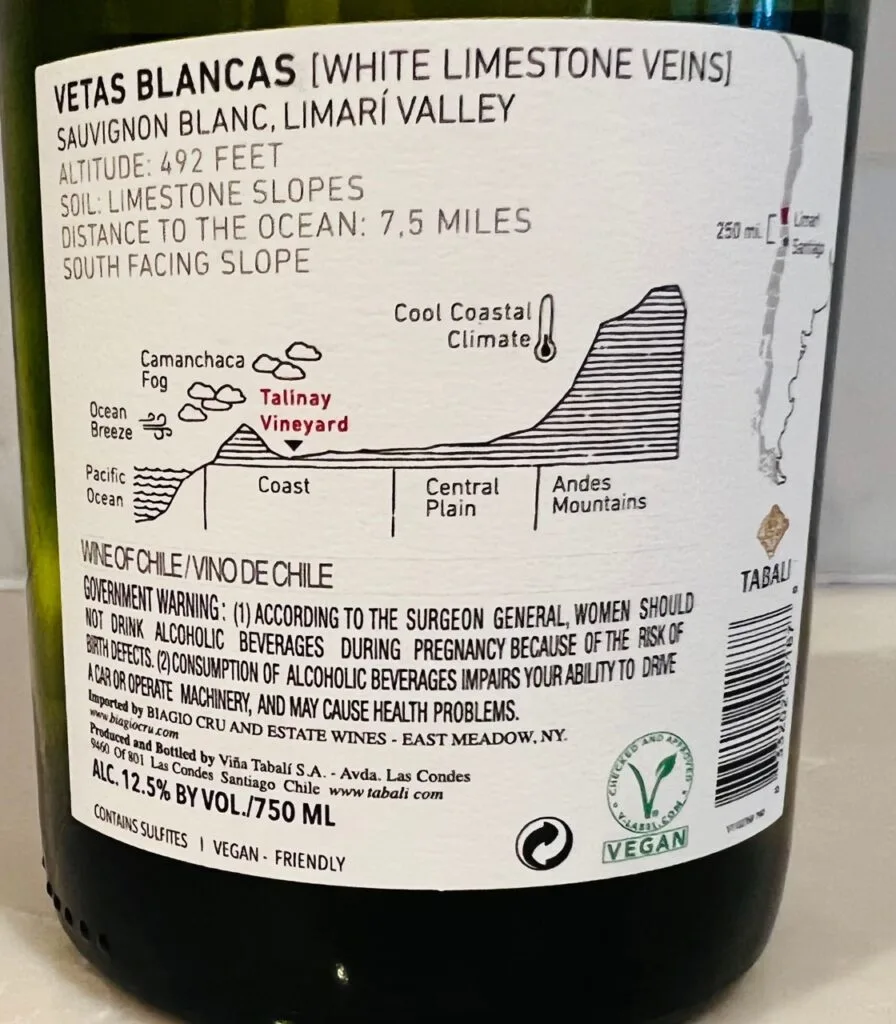 CostcoWineBlog.com Rating: 89 points
Costco item number: 1110345
Purchased at Costco in: Atlanta, GA (Cumberland)
Alc. 12.5%