UPDATE: Shortly after posting this review we were notified that the wrong bottle was sent from the distributor to our Costco store, likely in a one off mistake. So while the Simonnet Febvre Chablis that you see pictured here rang up with this price and item number, it was not the right bottle. Rather it should have been the Simonnet Febvre Saint Bris Sauvignon Blanc listed on the Costco placard below.
This is a first for us and this website, and a weird mix up. We want readers to be aware that they will likely find the Sauvignon Blanc at this item number and price, rather than the Chablis. That said this Chablis is still a 90 point wine, just can't be scored at such a low price unfortunately.
This is one of those awesome opportunities to scoop up some great wine at great prices at Costco, which we know is the reason you all follow this site.
From the moment we saw this bottle we knew this might be a score. And the half empty bin was a clear sign we weren't the only ones on to it.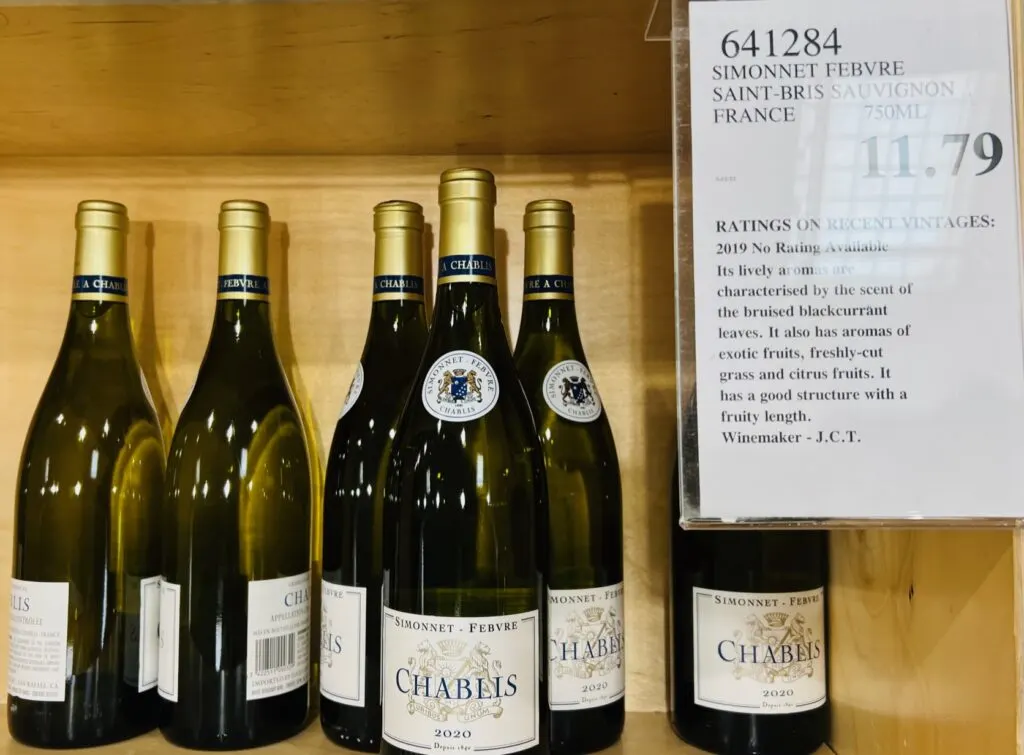 Here's a highly rated Chablis from a classic Burgundian estate at a super discounted price. Costco is offering this for $11.79 compared to retail that is in the mid $30's. What a score.
And the wine is as fantastic as the price. We aren't sure what "bruised blackcurrant leaves" smell like as mentioned on the Costco placard, but putting that aside, we have a really nice Chardonnay, in a style that we really enjoy.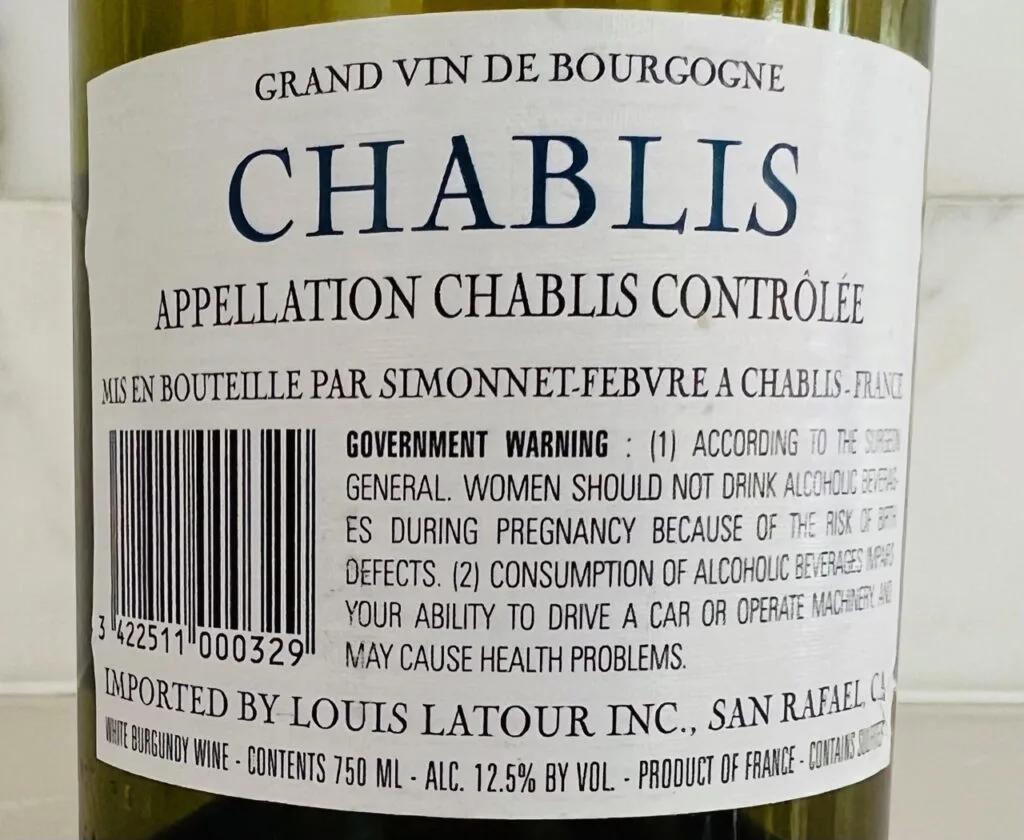 The wine is a medium gold in the glass, with citrus fruit aromas; flavors of lemon, pear, green apple; medium in body, good acidity and clean finish. Just a delightful wine, and versatile for any kind of summer fun or cuisine.
Stock up fast if you like Chablis or unoaked Chardonnay; these are going to fly off the shelves once word gets out.
CostcoWineBlog.com Rating: 90 points
Costco item number: 641284
Purchased at Costco in: Atlanta, GA (Kennesaw)
Alc. 12.5%