Here's a popular Kirkland wine hitting stores right on schedule, usually in the Sept-Oct timeframe. We've heard from several readers who found this wine weeks before we did, so hopefully it's beginning to make its way into more stores.
Two things right off the bat. Yes, the price stayed the same at $10.99. That's a huge factor for this bottle, because we feel the quality has been steadily improving, while the price is staying consistent. We like that equation.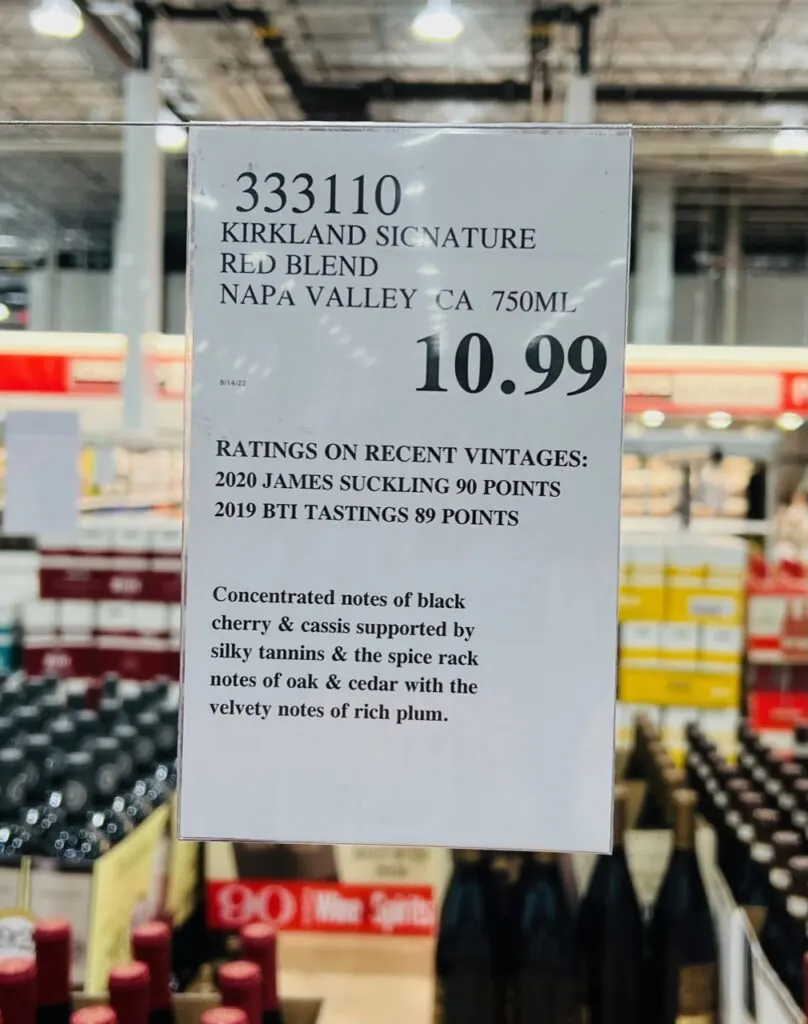 Next is a brand new label design, and we're fans. The previous black label was a good change from the really basic old white ones. But it kind of ran its course. This is a classy new look.
Let's recap our scores over the years on this red blend and as you can see this past 2019 vintage was a clear favorite.
2019 – 89 points
2018 – 86 points
2016 – 86 points
2015 – 86 points
2014 – 86 points (the wine was labeled as a Meritage with this vintage, instead of red blend)
After hovering in the mid 80's we finally got a big win with the 2019 vintage. The change there was that the blend went from being more Merlot dominated to Cabernet Sauvignon dominated.
Now we like both (right and left bank) styles, but for this bottling, the Cab works much better. And thankfully that's what we have with the 2020 vintage.
The varietal makeup is 76% Cabernet Sauvignon, 11% Merlot, 5% Petit Verdot, 5% Cabernet Franc and 3% Petite Sirah.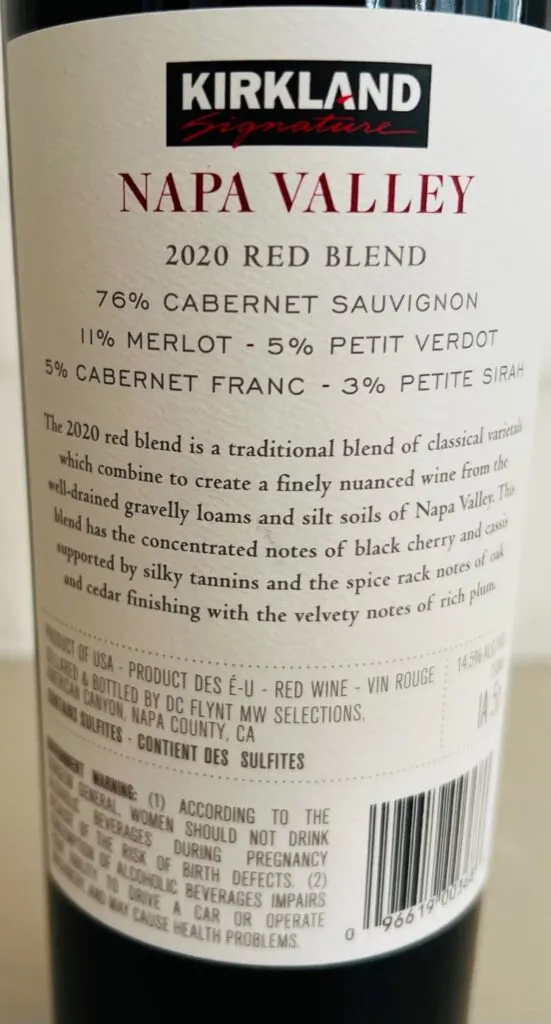 Glen Hugo has also been named as the winemaker for several vintages in a row, and this 2020 one is the first time we don't see his name on the back of the label. Not sure if there was a change made, but it's worth noting.
On the pour this wine is a deep, dark purple with aromas of dark fruit, cigar box and herbs; full bodied, and nicely balanced in the mouth; flavors of mostly dark fruit, black cherry, blackberry, some dark chocolate; finish is chalky dry with good acidity.
This is a very nice wine at an amazing price. We're going to bump our score up a point, and claim this to be the best version of this red blend that we've tasted. An incredible bargain for only $11, and wine we will add to our Top Picks list. Nice job Costco.
CostcoWineBlog.com Rating: 90 points (a Costco Wine Blog Top Pick)
Costco item number: 333110
Purchased at Costco in: Atlanta, GA (Dallas, GA)
Alc. 14.5%