We always love finding new bottles of rosé at Costco to try, particularly those from Provence, France, which is well known for stellar rosé. This one hails from Coteaux d'Aix-en-Provence which is the furthest West area of the region.
There's a really good website with a ton of information on the area for those who want to dig in further. I found this site while trying to investigate the varietals used in this wine since the label is pretty low on detail.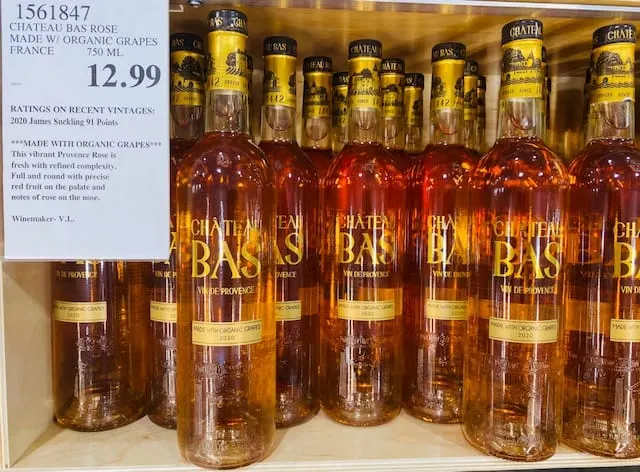 It is clear the wine uses organic grapes, so that's great. It's pretty safe to say that Grenache and Syrah will be two of the major components of the wine. If anyone knows the full varietal makeup, please share in the comments below.
The wine pours a pale salmon color with a hint of copper; fresh orange and citrus fruit aromas on the nose. In the mouth is more citrus, tangerine, juicy melon and strawberry; nice finish, super crisp. Lots to like with this one.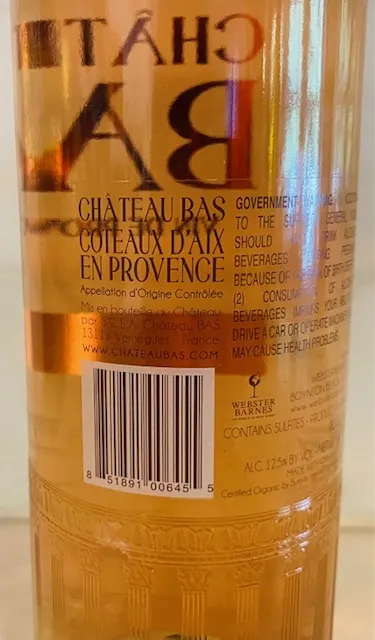 If you're like me and enjoy tasting through Costco's rosé bottles, put this one on your list. Price at Costco is totally fair at $12.99. Pair it with a super hot day and I think you'll be doing just fine.
CostcoWineBlog.com Rating: 88 points
Costco item number: 1561847
Purchased at Costco in: Atlanta, GA
Alc. 12.5%