Finding this bottle at Costco was a nice surprise. Argiolas produces a number of white and red wines that we've always enjoyed (their Turriga is a popular one on the higher end). If you also shop at Total Wine, you can find several of their more affordable (around $15) reds too (Costera and Perdera are favorites).
The winery is located on the island of Sardinia which is off the western coast of Italy; so the grapes benefit from a nice Mediterranean climate. (plug: We cover Sardinia and many other Italian wine regions in our book, Decoding Italian Wine, if you're interested in checking it out).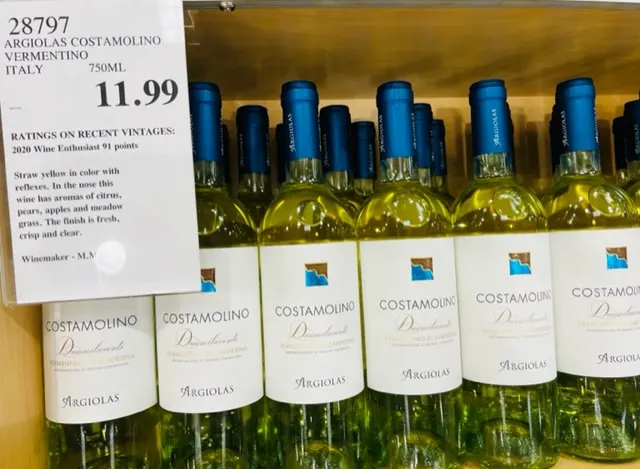 Costco's price is really good for this bottle at $11.99. Online you will see it around $17 and it's $20 at Total Wine. Regular readers will know that we are always hoping to find some different white wines at Costco, and this Vermentino fits the bill quite nicely.
The wine pours a pale to medium yellow with citrus fruit on the nose; it is medium in body; flavors are predominantly apricot and peach, a little pineapple; it's crisp and clean with a great finish that leaves a touch of juicy orange lingering around.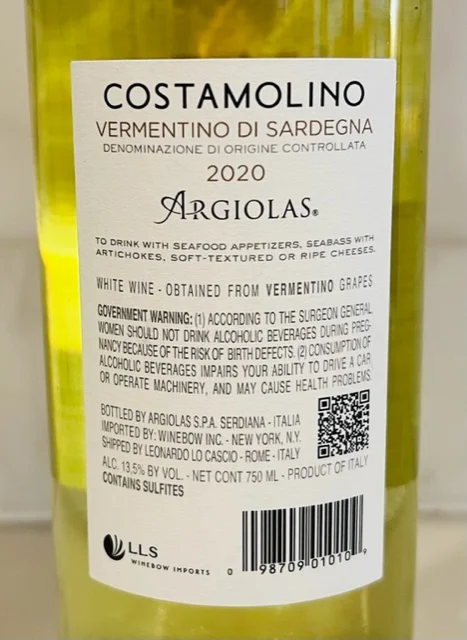 We found a lot to like here, in the glass and the price, making this a very strong buy. Perfect for when you want something a little different. And definitely a solid choice for pairing with white fish, salads or other summer cuisine.
CostcoWineBlog.com Rating: 88 points
Costco item number: 28797
Purchased at Costco in: Atlanta, GA (Kennesaw)
Alc. 13.5%