Ok, we'll admit it, the label sucked us in pretty fast here. Love this design, and we couldn't wait to flip the bottle around to see what this was all about.
Usually we try to stay away from wines that are trying hard to be something, but this one (along with some of the Aussie wines with a lot of character) just seemed to work for us.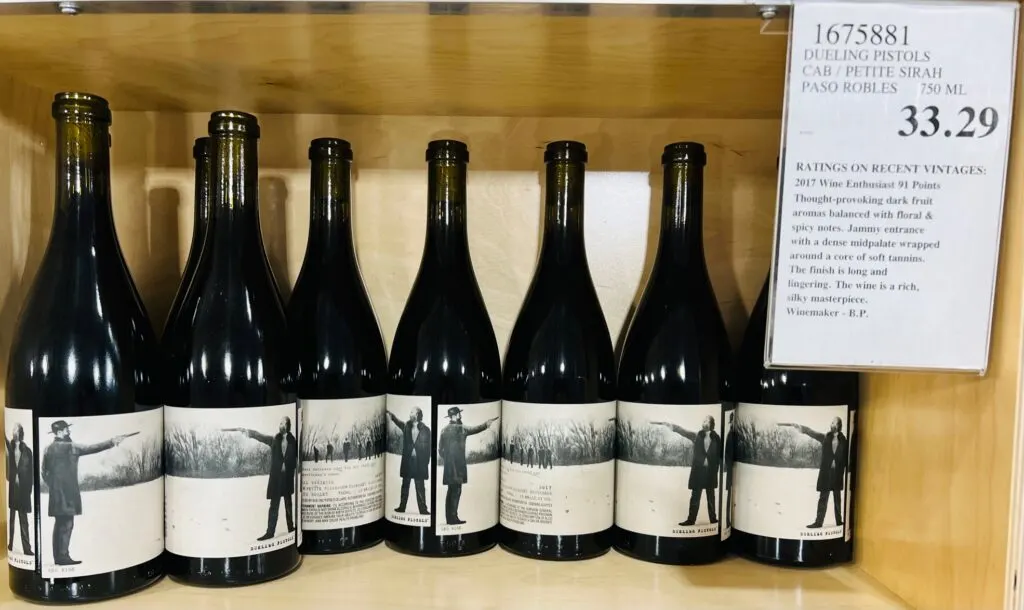 First off, it's a Paso Robles wine. We remain huge fans of wines from this area, and for California, we feel you'd be hard pressed to find better quality for the price than you can get from Paso Robles.
The blend is interesting too. 50% Cabernet Sauvignon and 50% Petite Sirah. Ok, we can work with that, and it's a nice change of pace. The wine earned 91 points from Wine Enthusiast too.
Costco's price at $33.29 is pretty good; retail online seems to be around $44. It's still a fair amount to spend on a blend like this, but we actually really enjoyed it. It didn't hurt we paired it up with some grilled burgers on a perfect, late summer evening, but there's a lot to like here no matter how you want to enjoy it.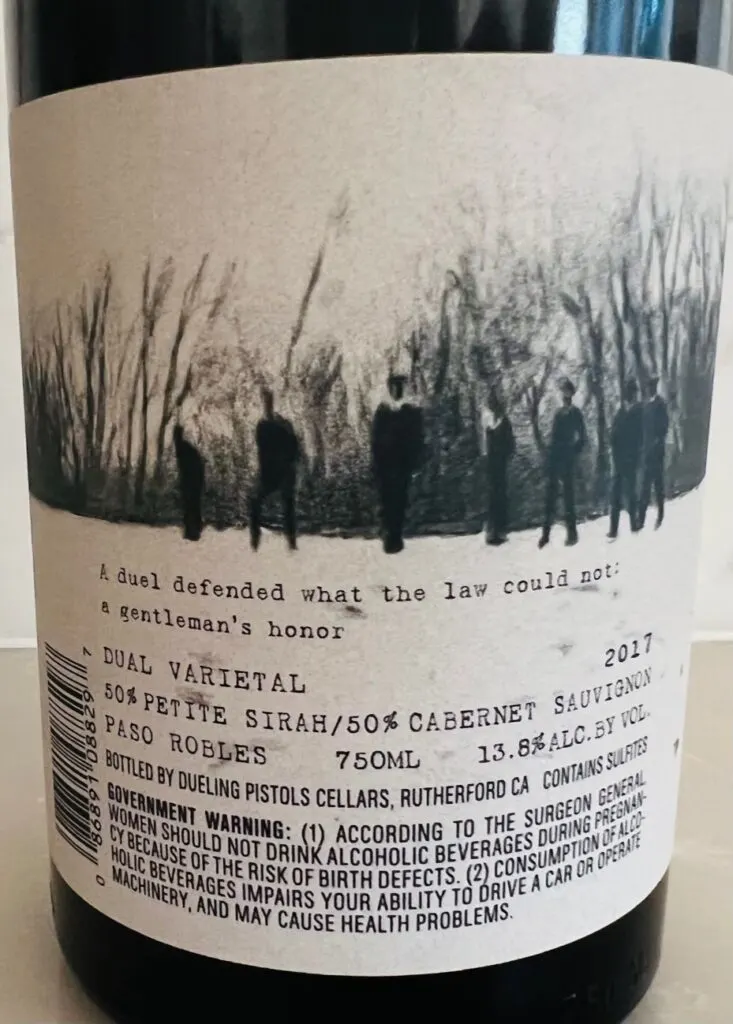 It's a dark deep dark ruby on the pour with black fruit and herbs on the nose; dark fruit flavor, mostly plum, blackberry and blueberry towards the finish. It's a big wine, juicy but not sweet as these blends sometimes are.
Really a lot of fun, and nice to try something different. We're fans, and would definitely buy this one again. It'll earn a spot on our Top Picks list.
CostcoWineBlog.com Rating: 90 points (a Costco Wine top pick)
Costco item number: 1675881
Purchased at Costco in: Atlanta, GA (Dallas, GA)
Alc. 13.8%