Pretty awesome buy here on the Dry Creek Zinfandel at Costco for $14.99. Not only is this wine around $20 everywhere else I've seen it (including online), the wine itself is outstanding.
This isn't your typical run of the mill Zin. Rather, it's a Zin-dominated red blend, that is absolutely masterfully segmented in my opinion; would love to sample wine with the person who put this blend together.
So it's made of 79% Zinfandel, 20% Petite Sirah, and 1% Carignane, all from Sonoma vines that are 20+ years old. This is one of those wines that I feel lucky to buy for only $15 given the deep history of what's gone into its creation.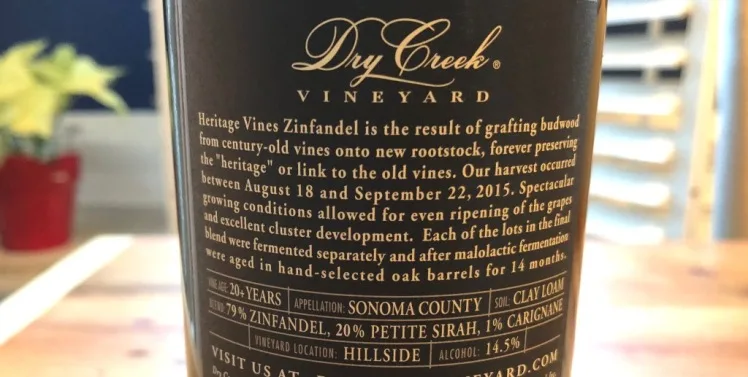 Moderately dark in the glass, see through on the edges; the wine has fresh aromas of earth and soil, with a little campfire and ripe dark fruit. In the mouth is a combination of red and dark fruit, a little spicy cherry followed by black licorice and pepper notes; a touch of mocha towards the finish.
Overall, a real beauty from start to finish and a wine that surpassed my expectations. You really could enjoy this wine with about any cuisine; it's that versatile.
I'm going to be stocking up on a few more of these, given their versatility. I love to have dependable wines on hand you can pull out at a moment's notice, whether you're moving on to bottle #2, or serving guests. This is one of those wines that's guaranteed to please, and the price is right.
CostcoWineBlog.com Rating: 91 points (a CostcoWineBlog Recommended Wine)
Costco item number: 326528
Purchased at Costco in: Atlanta, GA
Alc. 14.5%