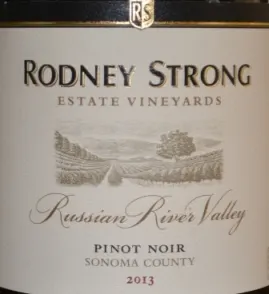 This is a signature Sonoma Russian River Pinot at a pretty good price at Costco. I bought it for $15.99, but I've seen it going closer to $20 at most other outlets. I thought it was right in line at the $16 mark, not more, not less. It's a light and easy drinking wine. A nice food companion for almost anything (we enjoyed with Costco's Wild Sockeye Salmon, which I can't get enough of this time of year).
The nose is fresh, berry fruit. The wine overall is very fruit forward, not overbearing, rather light. It's pleasant in the mouth with red fruit, strawberry, raspberry; finish is light and gentle. It's a very simple wine, and there's definitely a place for that for mid-week cuisine and as much. I prefer a little more power behind my Pinots, which you seem to get out of Washington and Oregon nowadays. Here's a good one that I've seen in stores recently and recommend.
But at $16 this is exactly what you think it will be if you're a fan of Russian River Pinots. It's a good price on this wine, and one that I will say we enjoyed with our salmon and afterwards on a warm Atlanta evening.
CostcoWineBlog.com Rating: 88 Points
Costco item number: 70587
Purchased at Costco in: Atlanta, GA (Cumberland)