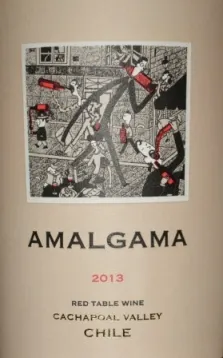 I had posted about this wine before on Twitter/FB since it was on sale for $8.99, down from a normal price of $15. I figured with such a steep discount it had to be worth a shot. But this wine came up a bit short for me, even at the very reasonable $8.99 price tag.
I generally enjoy red blends, particularly those that know what they want to taste like. Others are just a hodge podge of different varietals that only sometimes work for me. This wine was a little disjointed in what it wanted to be. It's primarily Cabernet Sauvignon with 30% Syrah, but the balance of the varietals just didn't come together this time.
The nose is spicy and earthy, and when it first hits your mouth the wine is actually pretty enjoyable. But the longer it settles in, the deficiencies start to emerge. This one drops off pretty steep at the finish. Fruit flavor dies fast. Not the most pleasant of after tastes. And the wine has a graphite/mineralness to it that I wasn't in love with. I'd pass on this one.
CostcoWineBlog.com Rating: 83 Points
Costco item number: 897790