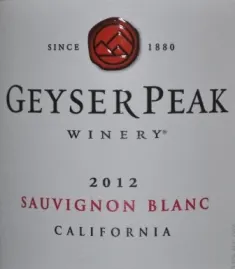 I wasn't expecting much from a California Sauvignon Blanc priced under $8 but this bottle was a pleasant surprise. It's a good wine for the money, and a nice summer one to have on hand.
Not a lot going on with the nose, a little floral, citrus perhaps. But once the wine gets in your mouth you immediately sense its combination of both freshness and dryness, with a good dose of lemon and lime, with some grapefruit flavors.
It's clean and rather simple, which might be its saving grace at this price point. It's not trying too hard; just enough to be above expectations at this low price point. And that's not a bad thing.
CostcoWineBlog.com Rating: 87 Points
Costco item number: 162023